Dance Tracks: January 2011
Make sure you put Saturday 15th of January in your diaries, as this date marks the relaunch of Freakshow on a weekly basis in Manchester. Find out more at www.clubfreakshow.com. As usual, you can download my monthly podcast – simply search for 'Jason Guy' in iTunes or download directly from www.jasonguy.podomatic.com.If you'd like to see your track, club, or event featured here, contact me at jason@bent.com.
---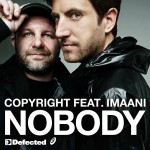 Track of the month
Copyright ft Imaani – Nobody (Defected)
Defected are on fire at the moment, releasing some killer pieces of house music, and this is a prime example. With their long time collaborator (Imaani) in tow, Nobody is already a massive anthem for me, with a typically catchy vocal hook and trademark percussive beats. With a harder edge than previous works, 'Nobody' lays further weight to Copyright's advancement as producers. Killer songs like this don't come along too often."
---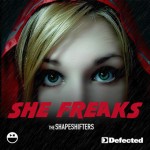 The Shapeshifters – She Freaks (Defected)
With a title like this, it's no surprise this track caught my attention. The Shapeshifters can be pretty hit and miss for me, but this is definitely one of there better, more charging pieces of house music. Pounding drums and razor sharp hats drive you towards the predictable (but every so well done) breakdown, culminating in a vocal hook you'll be singing for weeks to come. Another electrifying, hands-in-the-air moment that continues the rich vein of form this duo are currently mining. Expect this to be played at Freakshow for weeks to come.
---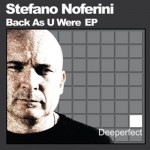 Stefano Noferini – Back As U Were EP (Deeperfect)
Italian house star Stefano Noferini is going from strength to strength. He's recently reached the Beatport top 10 in both House and Tech House charts with "It's War", "Ghuroom" & "Maky" on (Toolroom) respectively and now he's back with this double offering. Both EP tracks (Big Bug and Move Your Body) are tough club music at its best, Classic house vibes combined with big bass and beats and that will shake any floor. Another 2 future Freakshow anthems in the making.
---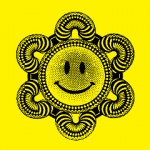 Together ft Trigga & Sushy – Hardcore Uproar (House Trained Records)
I'm old enough to remember this the first time round at the Hacienda in Manchester, and I didn't think it would be possible to bring this old-skool rave anthem up to date, without sounding a bit cheesy. But I was wrong. With raves back in fashion (that's what happens every recession aparently) Hardcore Uproar is right on time with its freshly updated mixes from Lee Mortimer and Ali Wilson & Tristan Ingram. Also included are the superb remixes from Grum Remix and Sharooz.