Beyonce's Bitchin' Predictions for 2011
Another year over with. Thank god. Here are my (possibly) serious predictions for the coming year: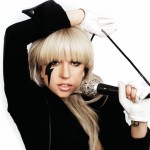 GAGA having outdone herself in competitive vocal combat against Beyonce (Knowles not Holes) this year with 'Telephone', will become the lesbian undead and hunt down her former duet buddy. The film will be called Lady Gaga vs Beyonce: The Zombie Years. Grace Jones, who will become a bounty hunter of celebrity zombies, will turn up at the end to deliver the decapitating blow.
---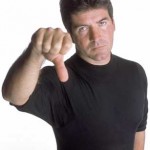 SIMON COWELL will be cloned repeatedly, with each clone thrown into a gladiatorial arena with lions bearing the face of Sharon Osbourne. The point isn't for any of them to survive, but for audiences to text in more and more gruesome ways for the Sharon Cats to dispatch that irritating twat.
---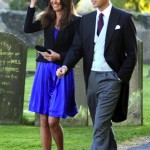 KATE MIDDLETON and PRINCE WILLIAM's wedding will see Nazi vampires from outer space (or Harry's fancy dress closet) tearing the congregation to bloody ribbons. Queen Liz will whip out her emergency shotgun and get down and dirty as she pumps the vampire legions with lead.
---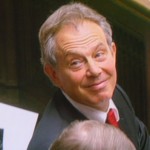 TONY BLAIR will be abducted by aliens who brutally sodomise him with copies of his own book. In a gesture of friendship, they broadcast the whole thing to us via satellite link. Press the red button to get interactive, folks!
---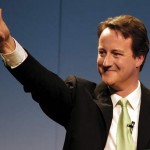 DAVID CAMERON, who has already discovered he has no reflection and therefore no soul, will decide to become a world-famous soccer star. The Devil, thinking the toff's had way too many favours off him already, turns him into David Beckham's right bollock, after David's gets ripped off by an angry Victoria when he won't wear a silver shirt to match her tiara.
---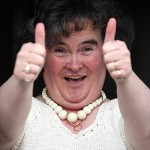 SUSAN BOYLE undergoes drastic surgery when she is discovered to have a terminal case of ugly bitchitis. The shavings from her eyebrows mean Gail Porter finally has something to cover her pate up with. Susan, meanwhile, becomes the next Bond babe, starring alongside new Bond, Graham Norton.
---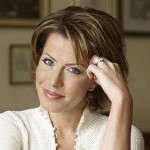 NATASHA KAPLINSKY stars on I'm a Celebrity and is eaten alive by a hungry Amy Winehouse in the throes of withdrawal. Amy cracks her skull open like an egg. Unsurprisingly, this isn't the most disgusting thing eaten on the show.
---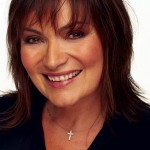 LORRAINE KELLY, in violent rebellion against Daybreak, bursts into the studio with mysteriously-acquired WMDs from Iraq, and destroys the whole of ITV studios.