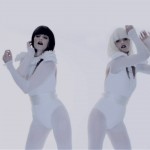 Back in the late 90s a band of four denim-clad girls from Ireland took the UK charts by storm. Wracking up an impressive four number one singles with their first 4 releases B*witched made industry history and the youthful girls became the darlings of the pop world, enjoying success across Europe and North America.
Perhaps what wasn't so well known was that this particular girl band wrote their own material and, led by the talented Lynch twins Keavy and Edele (whose brother Shane happened to be a member of Boyzone) proved that they weren't just an all singing, all-dancing act, as their outstanding song-writing talent underpinned the group's success.
For the Lynch twins, pop success seems nearly a God-given right. For them, singing, dancing and writing music was something that came naturally from their earliest possible memories. "It never occurred to us NOT to write, sing and dance. It was just something that we loved and always did", comment the girls.
However, after the band split up the twins kept working together, writing songs for both Girls Aloud and Sugababes and formulated a new act to take the pop world by storm. As Edele comments, "I think people were always afraid to touch us after B*witched. We'd become so entrenched in the band, that when we were seen together nobody could get past seeing us as B*witched. We needed to spend time apart and let the B*witched tag wear off a bit before we could actually come back and work together as sisters".
Now all grown up and sophisticated Edele and Keavy Lynch have come of age and shimmer into the limelight – bold, charismatic and super sexy – as the newly created Barbarellas.
As Barbarellas, the twins have been carefully reconstructing their sound, chiselling and pruning their music so that it reflects who they truly are now. After four-years of meticulous work and perfecting, the result is a sizzling hot metamorphosis of womanhood, with lyrical wisdom and an enriched sound that demonstrates a true coming of age from these once pop-teens. The girls invited ex-chairman of Sony, Paul Burger, to see their live performance and he was instantly transfixed and undertook management of the band. "I found their performance so musically compelling and so choreographically sexy that I instantly knew this was a project that I had to get behind.  Since then we've spent time putting together the label, finding the right producer, working on all the elements necessary to break a sophisticated pop act in the current environment."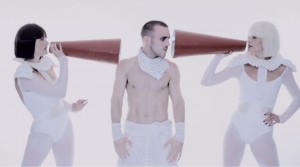 Judging by the sexy video for the single 'Body Rock', the girls loved the 60's movie, Barbarella, a camp sci-fi classic starring Jane Fonda. But, other than the name, Barbarellas is a musical expression of who the Lynch twins really are now. The girls diligently showcased their sound to live audiences across the UK, experimenting with what really strikes a chord with the public, adapting and fine-tuning their songs to ensure that they'd be fully accepted as mature artists. "Barbarellas isn't a manufactured band that's been handed a bunch of songs to perform. Barbarellas is who we really are, the sound and lyrics came from within and the image just came naturally. Barbarellas is a natural extension of ourselves, we don't think people will be shocked at the change – our life has moved on and we've grown up."
Barbarellas' debut single, 'Body Rock', hits the streets on 31st January