10 Things You Never Knew About Ryan Gosling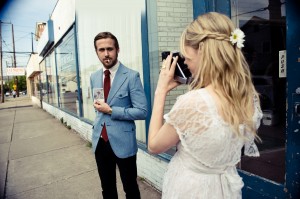 1. Is an accomplished jazz guitarist.
2. Was taken out of elementary school as a child and taught at home by his mother because of constant abuse from other students.
3. Dated Murder by Numbers co-star Sandra Bullock for 2 years.
4. Built the kitchen table featured in The Notebook (2004) in preparation for his role as Noah.
5. While on Mickey Mouse Club in 1989 he lived with Justin Timberlake and his mother.
6. Favourite movie is East of Eden (1955)
7. His favourite actor is Gary Oldman.
8. Born in the same hospital as his The Notebook co-star Rachel McAdams (who he also dated in real life).
9. Has released a song titled Put Me in the Car, which can be found on his website.
10. Was originally cast in The Lovely Bones (2009) as Jack Salmon, but pulled out of the project a day before shooting began despite gaining 20 pounds of weight and growing a beard. Mark Wahlberg played the role eventually.
Canadian hunk Ryan Gosling stars in Blue Valentine out 21st January.