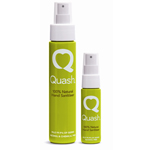 Squash those bugs
Public transport, computer keyboards, shaking hands, door handles … Did you know that 80% of the germs that make us ill are passed on by our hands? What's more, a single germ can multiply to become more than eight million germs in just one day. So, this winter keep your hands healthy and cared for with Quash 100% natural hand sanitiser.

£3.49
---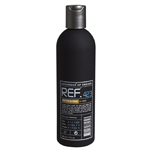 The 'IKEA of haircare'
Simple, fuss-free, high-quality haircare from Sweden – the home of smart, simple design – and gorgeous hair! A comprehensive collection of essentials for every type of hair, REF makes choosing the right products easy with a number reference system that means you can't go wrong. Featuring key ingredients like Tamanu Oil and silk proteins – pick the right product that guarantees perfect hair every time – with REF.
The range starts from £7.50
---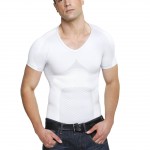 Muscle Defining Top
OK, it's party time and you appear to have developed a little bit of extra… erm… body, so what to do besides panic?
A slimming T-shirt for men is set to launch on the UK High Street representing a groundbreaking new generation of shaping and posture control garments.
The technology used to create Max-Core garments and the unique MMT system (Muscular Mechanics Technology) which is the most advanced in the world, provide men with a variety of benefits. Instantly reducing measurements by at least 1-3 inches, improving posture and circulation and streamlining the body.
£45 available from Debenhams