History repeating itself – By Paul Garrett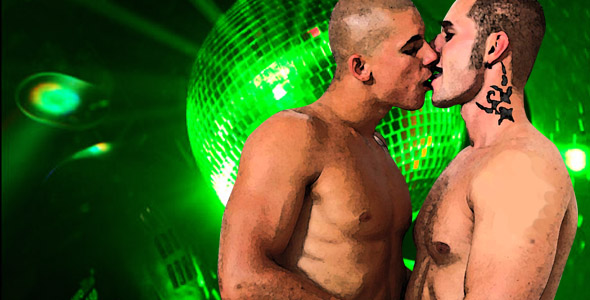 I took my 18yo boyfriend to a new club opening in a nearby town. I'm 28, good-looking, rich, confident and, modesty aside, thought we made a fantastic looking couple… healthy, successful, confident and, even if I do say so myself, beautiful. He's slim, young, handsome and has the cutest bum in the world. A bum that he shows off to perfection by the clothes he wears and which is confirmed by the appreciative looks he always receives. Men and women, boys and girls, he seems to attract the attention from every body where ever he goes. I love it when all the guys stare at his butt knowing that they stand no chance of going there. I remember, not too many years ago, when it was my hot little butt that got all the stares however, I didn't mind as this boy's ass, in every way, was all mine.
I'd claimed it on our second date back at my apartment where I'd taken his offered virginity and from that moment on… just about every spare moment since… we've shagged like rabbits. He loves sex and so do I. At night when I'm not screwing him I sleep with my dick firmly embedded in his tight little knothole, his warm, hairless body fitting cosily against my chest. I can make slow love to him all night if I'm that way out, and I often am but a little wiggle of those wonderfully slim hips and I know he wants to play as well. Feeling that firm small body under my thrusting hips is such a turn on. He knows how much I like to hear him as he squeals, moans, groans and screams with pleasure… he's no shrinking violet either… as his naughty suggestions has both of us experimenting with positions, toys and clothing. I'll not go into too much detail but this mucky little pup loves to be tied down and used… starting with his little white boxer shorts being ripped off and his bum spanked… and that's just for starters.
Meanwhile, the club was packed… full of gorgeous young guys with their shirts off and dancing their sweaty bodies around for anyone who was interested. We happily danced close together, kissing and cuddling, only having eyes for each other. When a space appeared on the dance floor I noticed that the guy next to us, in a deep tongue embrace with a hot looking stud, was my very first boyfriend who I'd lost my virginity to nine years earlier. God he still looked pretty horny; tight, manly features that would have many gay guys dribbling into their underpants. For the 6 months we were together there was hardly a moment when I wasn't doing just that as he used me, and taught me, all I now know. Not surprisingly the young guy he was with was pretty tasty as well… not too dissimilar to how I was all those years ago.
A smile broke out on my boyfriend's face as he grabbed the older man and kissed him. I was angry, shocked and surprised until he spoke.
"Hey dad," he said introducing me over the pounding music, "this is my boyfriend Paul."