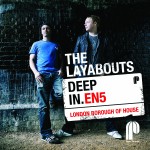 THE LAYABOUTS
Deep in EN5
Out: 8th November
Deep in EN5 is the brand new compilation of grooved-up dancefloor productions and remixes to date from North London production duo The Layabouts. Known as club DJs as well as producers, The Layabouts present a wide-ranging collection featuring the likes of Choklate, DJ Spinna and Robert Owens. With the duo's enduring reputation for quality deep house secured, expect more to come from these guys in future.
---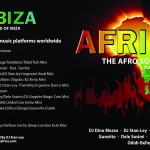 AFRIBIZA
The Afro Sound of Ibiza, Vol. 1
Out: 24th November
AFRIBIZA is the culmination of a music development programme started 14 years ago in South Africa. This album brings together a mix of international club circuit stars, iconic pioneers in the New World Africa collective, and some of the hottest and youngest acts to hit Johannesburg this season. If you're looking for a taste of African dance, then this is the album for you.
---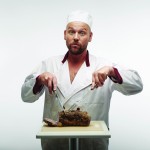 TOTALLY ENORMOUS EXTINCT DINOSAURS
Household Goods EP
Out: 22nd November
Sharp bassline adds kinks and furrows to this otherwise pop record. It reeks of dancefloor melancholy and the spangly cool of mirrorballs, but with the party-starting, fractured insistence of the best modern house. There are shades of the 80s and often unsure, soft lyrics, which makes this a masterful dance album at its best.
---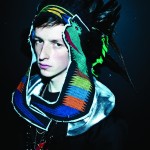 SANDER KLEINENBERG
5K
Out: 29th November
Sander Kleinenberg arrested worldwide attention about a decade ago with the track 'My Lexicon'. Since then he's had ample time to put together this debut album, and the time and effort shows. 20 years' experience as a career DJ shines through, with elements of dance from the past couple of decades infused with more modern influences that show a real excitement for the genre. Teaming up with Jamie Cullum, Ursula Rucker and Ace Reign, he delivers an album house enthusiasts have been camped outside record stores for.
---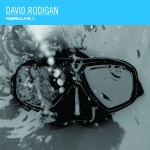 FABRICLIVE 54
David Rodigan
Out: 29th November
Fabriclive's latest compilation is mixed by David Rodigan, and includes Augustus Pablo, Big Youth, Bitty McLean, Etana, Romain Virgo and Alborosie. There's a blend of dancehall styles with classic dub, top vocals and class DJ music, with a twist of reggae for good measure. Fabriclive rarely disappoints, and David Rodigan offers something you might not have been expected from the household name.