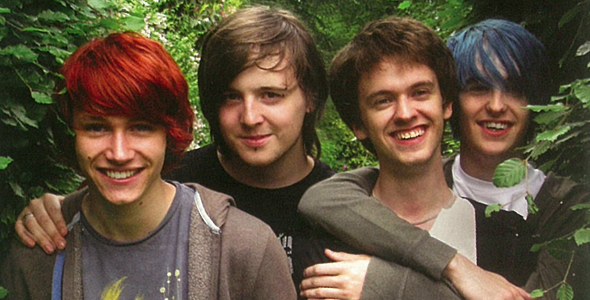 The band of the youtube generation
Sons Of Admirals are four lads, Alex Day, Charlie McDonnell, Eddplant and Tom Milsom, who live in Britain but have grown up on the internet. Based in London, each member of the band is a global youtube star – views for their individual youtube channels top 90 million and between them they have more than 830,000 youtube subscribers. To help put this in context – Lady Gaga's official youtube channel has just over 330,000 subscribers.
Having already successfully released singles and albums as solo artists and in various collaborations the four friends, who met on youtube, are releasing their first single as "Sons Of Admirals". Whilst their solo records comprise original recordings, the band have chosen to record Cat Stevens' 1967 hit 'Here Comes My Baby' – "we like the idea of coming together to do something different to our solo projects and so we are recording great songs by established artists who our fans might not know, yet" explains Alex.
The video that launched the single was written and directed by band member Charlie McDonnell and launched on his YouTube channel, charlieissocoollike, the most subscribed channel in the UK. "I wanted to introduce each of the members and give the band a kind of 'origin story'," said Charlie. The video for 'Here Comes My Baby' has already had more than 1.7 million views.
'Here Comes My Baby' will now be released as a digital bundle with an acoustic version of the single and a brand new video. The video will be directed by Charlie and the fans are deciding what the lads will be doing in the video!
Single 'Here Comes My Baby' on 18th October