Dance Tracks – October 2010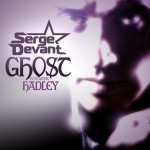 Track of the month
Serge Devant – Ghosts (Ultra Records)
Russian born NYC producer Serge released one of my biggest tracks of last year with Addicted. Now, he's back, with a new album and this time he looks set to burst into the mainstream. He's once again teamed up with the amazing vocalist Hadley, with this finely-tuned sonic monster 'Ghost'. Hadley's vocals are once again commendably brought to the fore, squeezing emotion out of every word. Available in a number of mixes, the original club mix is my favourite… a thunderous and hypnotic tribal affair.
---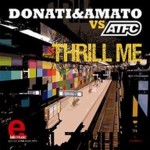 Donati & Amato vs ATFC – Thrill Me (E-Lab Music)
Donati (with his number one dance radio show 'Kunique' that is a cult program in Italy) and Amato (over 9 million albums sold under his Double You guise) have teamed up with the ATFC to produce this stunning vocal house cut. A few DJs were originally selected to test it out, which resulted in many labels entering into a bidding war. The production skills by all involved compliment beautifully the excellent vocals and the mixture of class, soul, catchy hooks and floor friendly beats. The stand-out mix on this package for me is undoubtedly the Hernandez vs Dj Tyo Mix, which brings a tougher edge to the track.
---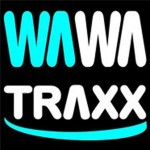 Wawa – Orion (Wawa Traxx)
After a few less than impressive tracks in my opinion, the Wawa boys are back on form, here teaming up with MMB. This big room track sees a more back-to-their-roots style uplifting progressive-houser, with synth riffs and ethereal vocals for those special peak-time moments. Part house, part trance (and good trance here – not the girlie euphoria that plagues many clubs – ha!). Great reactions from my dance floors from the very first play.
---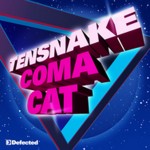 Tensnake – Coma Cat (Defected)
Now, usually when I see the words 'Old School' used to describe a track, it goes straight in the bin… probably due to the fact that I lived and danced my way through this era the first time around at the Hacienda, Number 1 Club etc. Yet, there's something extremely mesmerising and cool about the nis new release from Tensnake. The original mix is doused in a big synthy bassline, old-school piano stabs and an almost overwhelmingly joyful hook, but it's the Round Table Knights remix that works best for me – which takes some of the stand-out elements of the original, adds a huge breakdown and turns this into a hard-hitting slice of house. If you like this, then check out the new Tensnake album 'Tensnake In The House' due out on the 4th of this month.