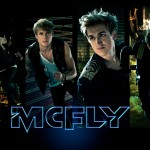 MCFLY
Party Girl
Out: 5th September
While it seems our chances of discovering a gay McFly are growing increasingly small with each passing year, we at least know what to expect from the boys in terms of music. At least, we thought we did. There's a new, electro edginess to this pop song which perhaps marks a new direction for them. Returned again to Island, they have top-notch production, fun lyrics and a beat that will please gay boys across the country.
---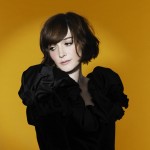 SARAH BLASKO
No Turning Back
Out: 27th September
'No Turning Back' is usually Blasko's set closer at live performances. Its insistent keys and percussion are muscular beneath Blasko's voice, no longer floaty and light but this time angry and defiant. This makes a nice change if you're not particularly into the whole pop-princess-crooning-melodically-like-she's-Eva-Cassidy kinda thing, and lends Blasko a versatility you may not have expected.
---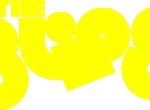 THE SLIPS
4 Elements To Make Good Music
Out: 4th September
Meanwhile, at the other end of the spectrum, The Slips unfurl a hypnotic electronic slice of dance muzak that will be in your head for years to come. You may have forgotten all that chemistry stuff from school but these elements will be haunting both your waking and sleeping life from now on. Just give in to this terrific Ellie Goulding remix.
---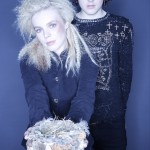 THE GREEN CHILDREN
Dragons (Paul Oakenfold Mix)
Out: 20th September
Legendary DJ Paul Oakenfold has spun this electro-pop tune into something the UK crowds will really love. The Green Children's sound has been described as 'cinematic fantasy pop', meaning it's big, brash and colourful, but with the elegant airbrush of Oakenfold, this becomes something more palatable to today's clubbing massive. You'll be surprised by the interesting result, which shimmers and twists in unusual ways.
---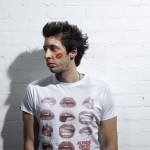 EXAMPLE
Last Ones Standing
Out 12th September
The Ugliest Man in Pop returns again with another moronically infectious electro-pop-fest helmed by Swedish experimentalist Bjorn Yttling. If you're not bored after seeing him perform at just about every festival going, and you're not put off by its commercial ticking-boxes-ness, then you may like this. But most likely you won't want to admit it. Think Calvin Harris but without the wit and a big dose of insipidness, and there you have it. It will still soar up the charts like a Steps track wearing a jetpack, but we're hoping it won't last long.