Johan's Blog – A throbbing between my legs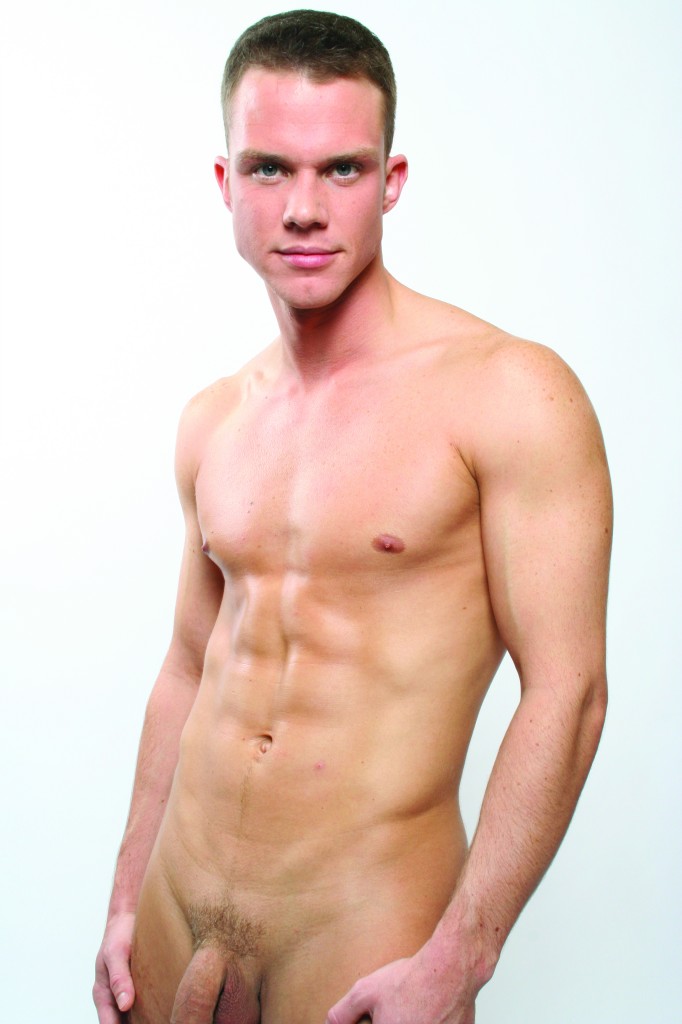 You may already know that I'm a big fan of motorcycling. After all, it's a fantastic combination: speed, adrenaline, power – and sex! I really like big, fast motorbikes and drive them myself when I get the chance. Unfortunately, I don't have one of my own, so I have to borrow one from my friends when I can – this time a Honda CBR. However, I do have my own gear – some nice red and black leathers, plus my own helmet – and in the meantime I'm trying to save some of my money so that I can buy my own motorbike next year.
Anyway, it just so happened that the other week I'd borrowed my good friend's motorbike and had gone out for a spin. I often take a drive out for half a day just so that I can enjoy a break from my work on the computer or when I return home from a long trip with the STAXUS shows. On this particular occasion it was a late sunny afternoon when I'd been driving through the mountains around Liberec, and I was planning to drive back home to Prague when I saw this other guy on a motorbike.
I remember that I'd seen him on his bike, a fabulous, sporty Aprilia, a few times before – he was a slim, muscular guy wearing tight red leathers. In short, a really sexy fellow, though to be fair I must confess that tight lycra cycle shorts and motorbike leathers have both always been something of a fetish of mine!
Before I knew it we were driving next to each other through the hills, before engaging in a short race on the motorway back to Prague. Finally, a few kilometres out of the capital, we parked up off the motorway, away from the busy streets and in the shadow of some trees. We clearly both just wanted to relax a little bit, whilst I was keen to get to know (and see!) what was under the helmet and the leather jacket!
What I discovered made me very happy. He was maybe 23, with an athletic build, short black hair, dark brown eyes and a very winsome smile. We were both very hot and sweaty from the race, so we took off our jackets before sitting down on the grass to cool down a little and to chat. Glancing at each other, we each made cheeky comments about exhausts and big, powerful engines, so it's not surprising that I was soon feeling extremely turned on. After all, the atmosphere around us was incredibly sexy – well, for me at least: A hot sunny afternoon. The adrenaline of the race still pumping away in my blood. A cute half-naked guy lying in the grass next to me – why, I just had to try to make a move on him… particularly given that he was clearly checking me out all the time and was constantly dropping out innuendos and grabbing his crotch. So it was that I rolled over to him, stroked his chest and kissed him.
Unfortunately, this particular sexual adventure came to a very abrupt end. He immediately pushed me back, jumped up and began shouting and using words that I'd don't want to repeat. Seconds later and he'd pulled on his jacket and was telling me, in no uncertain terms, that he couldn't understand why a strong, muscular guy like me who loves motorbikes can be gay. I'm still not quite sure if such comments were meant as praise or criticism, but before I'd had chance to think too much on it he'd kicked his motorbike into life and sped off down the road!
So there I was, sat on the grass, feeling horny as fuck – and completely alone! As such there was simply no alternative but to have a real good wank, fantasising as I did about having hot, hard sex with this anonymous (and all too damn straight!) rider.
Needless to say, I wish you all more luck during your hot and horny summer.
Kiss
Johan