Dance Track Review – August 2010
Track of the month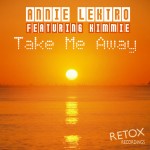 Annie Lektro ft Kimmie – Take Me Away (Retox Recordings)
Summer is here and brings with it another storming house track from Manchester based Retox Recordings. Written and produced by Jerry Coughlin (better known as DJ Thaddeus) who was inspired to write the track whilst in Ibiza late last year, Take Me Away is a piano-driven, uplifting anthem that just oozes quality. Pick of the mixes for me is the XS Vocal mix, the same guys who delivered the killer Sex Shoes remix from last year, who bring us a chunkier, strings filled offering that has also received great reactions from the Freakshow crowd in Manchester.
---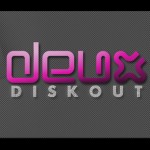 Deux ft Sheila Cuffy – Diskout (Urbana Recordings)
Spanish based producers Deux (David Penn and Toni Bass) can do no wrong and their latest offering is probably their finest moment since 2004's Sun Rising Up. Not as deep as some of their previous offerings, Diskout pays homage to everything, well, disco… comparing clubbing to fairy tales, throwing in a smattering of lasers and discoballs, and backing it all up with a tech-influenced, Spanish baseline. Besides, how can a track whose lyrics tell you to wear a crown, not a hat, actually fail?
---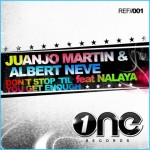 Juanjo Martin & Albert Neve – Don´t Stop Til You Get Enough (1 One Records)
Now, Michael Jackson cover version are normally pretty ropey… there's something not quite right about hearing other people sing vocals that are so closely associated with MJ, but this is an exception. This is another Spanish house track, this time from the Supermartxe crew, who turn this disco classic into a peak-time progressive crowd-pleaser. The vocals, providing by diva Nalaya work perfectly, even if some of the English pronunciations are a little off.
---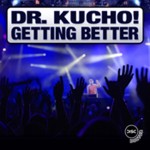 Dr. Kucho – Getting Better (Disco Doctor)
Spanish tracks really are the flavour of the month for me in August. Getting Better from Dr. Kucho is a real mixture of funky basslines, old school pianos and Daft Punkesqe computerised vocals all thrown into a pot and mixed together. On this release though, I'd head straight for the remix from Grande Vue, a dance music team from Rotterdam, who turn this down the progressive route. It's ridiculously catchy and I've found myself humming it on more than one occasion.
---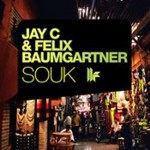 Jay C & Felix Baumgartner – Souk (Toolroom Records)
This cheeky bootleg by Northern DJs Jay C and Felix Baumgartner has been packing the floors at every gig I've played for the past couple of months and has now been picked up by Toolroom Records for a major release. Sampling the killer guitar hook from Djuma Soundsystem 2007 hit 'Les Djinns', this progressive reworking builds the dancefloor slowly until……… boom!