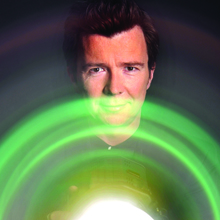 RICK ASTLEY
Lights Out
Released: 7th June
'Lights Out' has been available as a download since 28th April, but is now available to buy in CD. Supported by a special guest appearance on Peter Kay's MEN-based 'Tour that Doesn't Tour', this track has already been getting heavy support from radio stations and fans alike. Production comes from Andrew Frampton of The Script, Leona and Natasha Bedingfield, which is enough indication of where this single lies musically, if you've been living under a rock and aren't already familiar with Astley's output. This is an infectious pop song with the underlying 80s tints you really want from a retro crooner like Astley.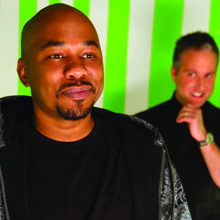 ROBBIE RIVERA FT. FAST EDDIE
Let Me Sip My Drink
Released: 28th June
Fast Eddie, of 90s acid and hip house fame, adds the vocals in this guaranteed party smash. Dave Dresden, Axwell and Kid Massive have all been lauding this one, and the remixes by Chuckie, Mastiksoul, Hoxton Whores, Dero and Rivera himself make this single one not to miss.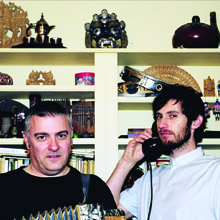 MOCK & TOOF
Suppress Your Feelings/Shoeshine Boogie
Released: 7th June
This double A-side offers two experimental pop tracks for your clubbing delectation. Off-kilter, disco-fuelled house grooves seethe through the commercial facade of these tracks. It's no wonder, then, that the likes of Zero 7, Holy Ghost!, Groove Armada and Hot Chip have been calling for their remix services.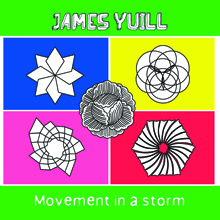 JAMES YUILL
On Your Own
Released: 14th June
This kickass electro-pop gem has the intimate, tender lyrical vibe Yuill is known for, but ramps up the energy with souped-up production and a new musical direction. This reflects his changing live sets, which now burst alive with in-your-face technicolour visuals and spicy spastic lighting.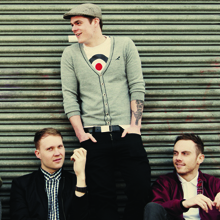 MISSING ANDY
The Way We're Made
Released: 21st June
Missing Andy apparently live to ignite debate, filling their songs with questions about terrorism, the treatment of war heroes and politics. Mark Richardson from Skunk Anansie and Feeder said, 'You're the most feared support band in the country', when commenting on their musical prowess. 'The Way We're Made' is a powerful rock track with urban sensibilities and a nostalgic look on working class Britain in a Billy Elliott-meets-Buddha kinda way. Luckily, they look more Billy Elliott than Buddha.