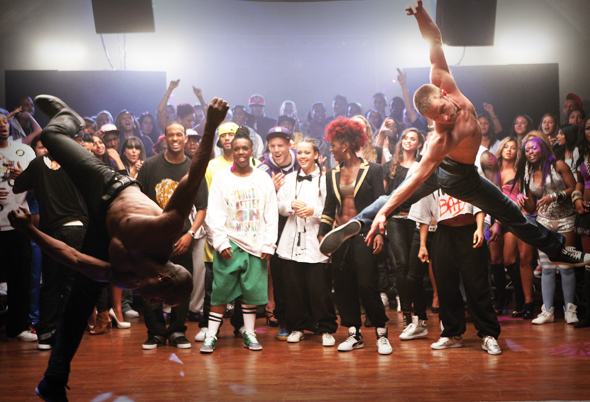 Street Dance 3D is set to revolutionise cinema's this summer with the first full action 3D film to be made in Britain. Street Dance has been popular in other parts of the world but, with the success of talent show winners like Diversity, Flawless and George Sampson, Britain has finally proved it has street talent of its own.  The movie sees an urban dance crew forced to partner up with ballet dancers from the Royal Dance School to utilise their facilities in order to win the Street Dance Championship and the this spectacular dance routines are sure to wow audiences across the country.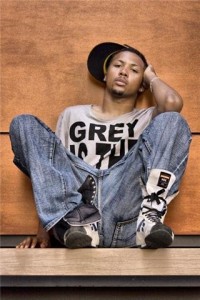 D'relle has been dancing and teaching Street Dance as well as other dance styles since the age of 13. He has taught choreography for many successful crews and since deciding dance was the path he wanted to take he has worked with a long list of famous choreographers, dancers and artists including Lavelle Smith Jr ( Michael Jackson, Janet Jackson and Beyonce), Kymberlee Jay (Nike, Madonna) as well as Jamelia and Chris Brown. However, despite D'relle's success one question Bent wanted to ask was: "Does being gay in a supposedly 'macho' world of 'attitude'… have an impact on other people's response to the way you dance?
I think years ago when I first came out it did, a gay dancer in this hip-hop culture wasn't really heard of. However, I didn't let it stop what I had to do, I just made sure Ii was still a strong contender and can represent as a dancer. Making people think about my talent first. Nowadays there is more tolerance because there is a large LBG community in the dance scene whether people want to admit it or not… it's there
What do you think of the up-surge in street dance?
I think it's great that dance is now being taken seriously by the world and more people are discovering a passion for the art.
Who do you think is responsible for it?
Street Dance has always been seen as a big thing in places like Sweden, Paris and America. It was only a matter of time before the UK saw how much people were actually waiting for it to become big over here.
Some of the UK troops are brilliant and innovative but are we lagging behind other countries?
There are UK troops such as Plague, Flawless, Definitives, A.G, Boy Blue and Unity that I believe have moved us closer to other countries if not surpassed some of them.
What did you do before you became a street dancer?
My answer is always the same. There was no 'Before'. When I discovered dance it was like running in an open space and feeling unrestricted and free. It was the way I dealt with a lot of things in my life, through dance and choreography.
D'relle is now currently working on his new two crews, a mixed troupe and the other all girls. He will be competing with some of the members from his crew in NYC this year.
www.myspace.com/unique_choroegraphy
The movie and soundtrack for Street Dance 3D is released 21st May