It's all Non-Stop for Andy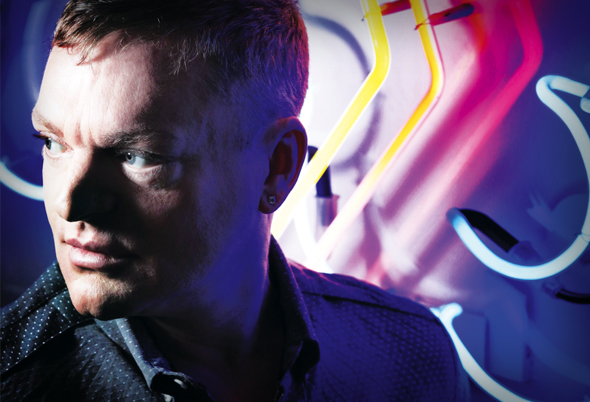 He's one half of Britpop's legendary duos, Erasure and, together with keyboard player Vince Clarke has produced over 13 successful albums and achieved well over 30 hit singles. Andy Bell, the man with one of the most iconic singing voices in music, has now branched out to produce his second solo album… Non-Stop… and what a belter it is. A lavish, lustrous, sumptuous collection of deluxe dance-pop, seductive electro anthems and gold-plated disco grooves… Bent wondered why the need for new horizons?
It all started really back in 2007, when we were out in America on the first True Colors Tour as Erasure… it was put together by Cindi Lauper; it's a charity she has over there for Human Rights… and we were trying to get Obama elected. We'd been doing Erasure for 21 years, touring, and albums and I said to Vince: "I really hope you don't mind but I'd like a break from Erasure for a couple of years or so" and he said fine. I wanted to do some work with other people, Stephen Haig, John Collier, Pascal Gabriel… do some stuff from scratch. With all the writing and production it took about a year in total.
You sound a bit different on these tracks…
I just needed to have a breather and see what else was going on. Spread my wings, live my life a little. This is like a different character that people don't know me as. I wouldn't say I'm a club kid, but I do love hearing remixes and club tunes. The album is quite robotic, quite tongue in cheek, lots of synths and glamorous disco. I can't get Madonna out of my head, and I sort of feel like: if she can do that why can't I?
Will you be taking this on the road?
I'm doing a few gigs. I'm doing a big one for Mencap at the 02 but its an 80s thing so, I won't be doing any new songs, they want Erasure material. I am doing some DJing where they want me to do some PAs as well, one in Gran Canaria, 6 weeks in America in June and July but if anything comes up, I'm willing to do them.
The DJing… that is something about your life I wasn't aware of…
Well, it isn't really a main thing but (he laughs) I can't do anything else apart from music. However, we are doing a new Erasure album, which will be out next year. We were going to tour this year but with this album (Non-Stop) we thought it might all be a bit much really.
Is this going down the Boy George route with DJing as another talent?
Not really because music has always been my hobby. When I'm not Erasuring or doing solo stuff, I'm always looking out for like dance tunes, buying stuff on Itunes and things… I've got a huge record collection. I used to go to all the 'electro nights' like 'Nag Nag Nag' and 'The Cock'… places like that, so I thought it would be really nice to be able to play this kind of music. I got a few gigs playing around London, a few pubs and things, then I got a DJ agent in New York and played some gigs over there… so it's a hobby really… that pays my air fare.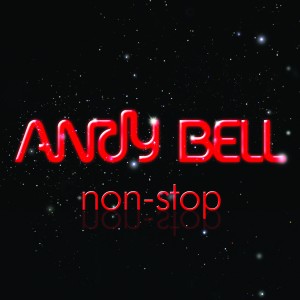 One track on your album 'Touch' talks about your reluctance to appear on reality shows, what have you been asked to do ?
Big Brother and Celebrity in the Jungle (ha-ha) which I just wouldn't be able to do at all
Were you insulted at being asked?
Not really… but the thing is though… it is so hard to get on the TV anyway now. We're lucky to get a Graham Norton or Loose Women and things like that but otherwise, unless you are on one of those shows you can't get on to anything else. They are wanting you to make a fool of yourself before they'll have you on anything else and I just think, well, I don't want to do that. To me the music is more important.
Ahhh but I could see you on Masterchef…
That would be Vince, he's really an amazing cook. I've only ever made Vince dinner once, and that was in the early days of Erasure and it was a disaster, we didn't eat until after midnight. Never again.
How do you feel about the Simon Cowell approach to talent?
He's on to a winning formula and I quite admire the guy but for me it's just a bit formulaic, which I'm not saying I wouldn't go on if I was a new young singer, but it is a bit like a turnstile.
With Erasure you are known for your outlandish outfits… do you still enjoy the 'frocking up' aspect of performing?
Well, not so much the frocking up but one thing I'd like to do is… look like an Amsterdam hooker in her window.
You did a musical a while back is there a chance of you doing any more? I could see you as Dorothy in the new TV production of Over the Rainbow?
(Laughs) Thanks! Well, I would love to do a musical. I have a friend in New York who says he'd love me to do anything but it is just time, at the moment I'm too busy but I'd love to. I'm totally open to the idea though not necessarily Chicago.
Is that because it has been done to death by 'pop' stars?
Yes, but I wouldn't mind being in Phantom of the Opera… so when that comes on the TV… looking for a new lead… maybe I'll go up for that one.
Back in 2004 you publicly announced you were HIV+ how is your health these days
In general I'm OK.  When I'm on tour… if there are any bugs going round, usually it's the crew that gets it but then, I'm bound to get it. People don't realise it's hard singing when you've got the flu but because of all the insurance and letting people down, you can't cancel it. You have to do it, which often compounds the problem. We've done about 750 gigs and only postponed about 6 or 7. So that's not bad going really.
There's a single being released prior to the album, what can you tell me about this first piece of new material people will hear from you?
Call On Me is going to be the next single, which I'm really pleased about. It's a really simple song, and the backing vocal riff was inspired by Diana Ross singing 'Ain't No Mountain High Enough'. It's really about my friends in New York, they're from the East Village. When I see them we just go and hang out in some of the more grimy bars.
From the album I can see 'Subject/Object' being one of the gay boys favourite shouting out the words across the dancefloor.
(Laughs) You may well be correct but maybe DHDQ – aka Debbie Harry Drag Queen – a high-camp homage to the empress of New Wave New York and her armies of imitators. I was on the True Colors tour with Debbie and she's lovely". She loves the drag queens as well… to me, nobody's ever copied her because they can't, she's the queen of all of them.
Prepare to have your ears kissed, your heart stirred and your mind blown.
Single: Call on me released 10th May – Mute records
Album: Non-Stop released 24th May – Mute records
Pics: Phil Sharp