Fashion – it's in the jeans
The book of Luke
Luke menswear fashion has firmly established itself as a core brand both in the UK & overseas, being recognised for its edgy, detailed and ultimately practical interpretation on contemporary menswear. Taking inspiration from all the people that surround him, Luke's menswear fashion range has all the components of the modern lad, a gentleman, a working class hero & a bit of a rogue. The menswear fashion collections are always created for every social need, equally at home in the city bar scene, on the terraces or in the pub.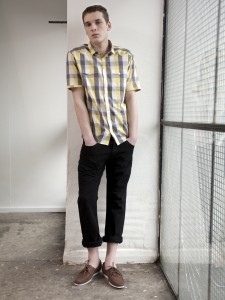 Wearing organic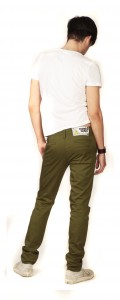 Monkee Genes is created to bring out true rhythm, your natural sensitivity, using organic fabrics made by people who care, because they are being cared for. Unisex slim fit Chino jean in Organic cotton. Size up for a slouchier fit, two front pockets and two jetted pockets to the rear… in a variety of wild colours.
£50    www.monkeegenes.co.uk/
Only for Men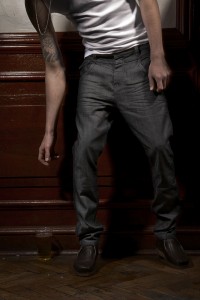 At MQT Denim there is a style of jeans for every man and a unique detail for every style.
Since they only do denim and they only do it for men, they have but one thing to focus on: make men look good in jeans. By mixing and matching designs, fits and finishes MQT brings a selection for men who want their denim a little different.
River Island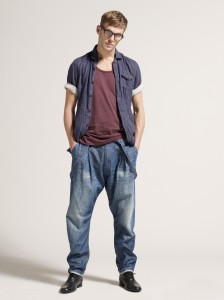 £12.99 – Pablo glasses,
£24.99 – Knicky chambray shirt,
£9.99 – Sloppy vest,
£39.99 – Huckleberry jeans,
£54.99 – Rosette shoes.
River Island Store      swww.riverisland.com
More -The Look
Lyle and Scott produce a range of clothing that is youthful, sub-cultural and image defining, without even trying. Their shirts, jeans, polos and cotton tees, together with bright and trendy accessories have fans across the UK
£77 - Blue check shirt  
£45 - Orange bag

Thinking outside the boxer!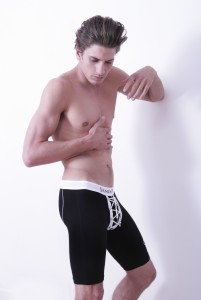 Innovative men's underwear brand, James Tudor incorporates traditionally British tailoring details with brave contemporary underwear design to create a unique aesthetic. Challenging conventional underwear design, James Tudor offers a new generation of cutting-edge boxer and brief designs with innovative features and a great fit. Made from super-soft cotton and available in a range of revolutionary styles, from the edgy magnetic fly to traditional basics such as the athletic brief always unique in design and always exceptional comfort.
All that glistens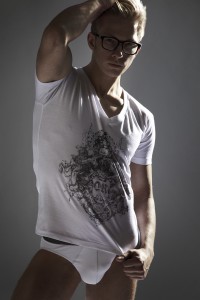 Deviant Rocks offer unique, powerful fashion designs, which pair quality fabrics with the finest Swarovski crystals to provide an unparalleled range of luxury casual wear.  The focus is on strength, self-expression and individualism which has gained overwhelming recognition amongst the celebrity world with admirers ranging from rock stars to royalty.
Puma – 917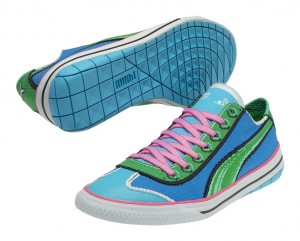 The name was derived from the Porsche 917 driven by Steve McQueen in the classic 1971 movie Le Mans and takes design inspiration from two styles – The Speed Cat and the Future Cat. The simple and clever screen printed graphic is inspired by a famous video game with great detail paid to ensure the colours used correspond to each level. Available in three colour ways it's the ultimate accessory for that of-the-moment edgy look.
Shiny Shiny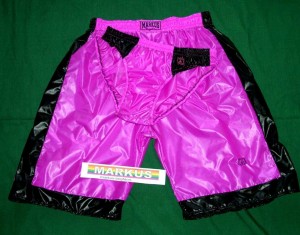 There are a lot of independent makers of underwear and sportswear out there and one of Bent's favourites is Markus of Brighton who we discovered on EBay. His shiny plastic and ripstop nylon shorts, trackie bottoms and underwear has the team getting all slinky and… kinky. Slipping into all that glossiness makes our bits perk up in the knowledge that when on vacation…we look original and feel… fantastic!