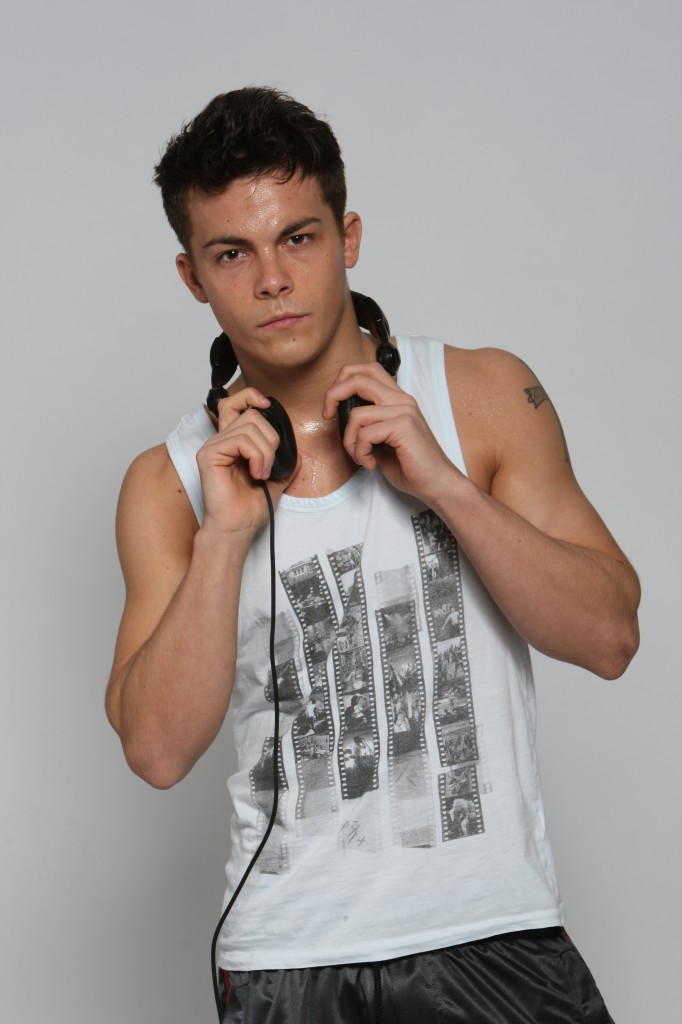 When Bent sent one of our correspondents to the US to report on the ever popular party Circuit we didn't know that he would return with an exclusive interview with the man who is currently tearing up the dance floors on that side of the ocean. Vissen (yes his name is just Vissen) has, in just a few months, become the Circuit's main attraction and one whose exciting new 'Zound' has captured the scene like no other. A cross between rock/house/disco with a twist of hard edged soul. 'Zound' and Vissen are so far ahead of the field all the other acts and producers are desperately trying to catch up. Here's Les Lea's exclusive report from Florida.
The name Vissen meant absolutely nothing to me. There were no attributable interviews or features on him to be found anywhere but I was able to glean a few things from one of the people he travels with. He used to be a model, he's been in some European films and he is lined up to appear in Avatar 2. To be honest, I was doubtful – I'd never heard of the man but the talk on the build up to the gig had been astonishing. From when the word  got out (and I gather twitter and facebook were to blame for this) that Vissen was running the decks the night I met him, crowds began arriving early. This is not something the Circuit crowd do. They are far too cool for that but my eyes did not deceive me, they were queuing to make sure they were able to get in. I'd never seen such an enthusiastic crowd desperate to be part of "The best event anyone could ever experience", as a couple body pumped hunks from Daytona were euphorically keen to tell me, and the joyous vibe seemed to have kept the entire city buzzing.
Apparently, Vissen doesn't do interviews, he thinks the music is the important thing and not him but, my request for an interview was granted when he was told I was from a UK gay magazine. I met Vissen after a blinding set at Miami's famous SoBe Dark Knight all nighter and talked to the normally reticent star about his career and the rumoured role in Avatar 2 (?)
That was quite a set… the crowd just wouldn't let you go… how can you play for over 12 hours non-stop?
Adrenalin. Nothing more than pure adrenalin. I just feed off the crowd and in return… I try and make them not want to stop. I could have gone on… I was so aware of the power of the music and the people… God they were just unbelievable.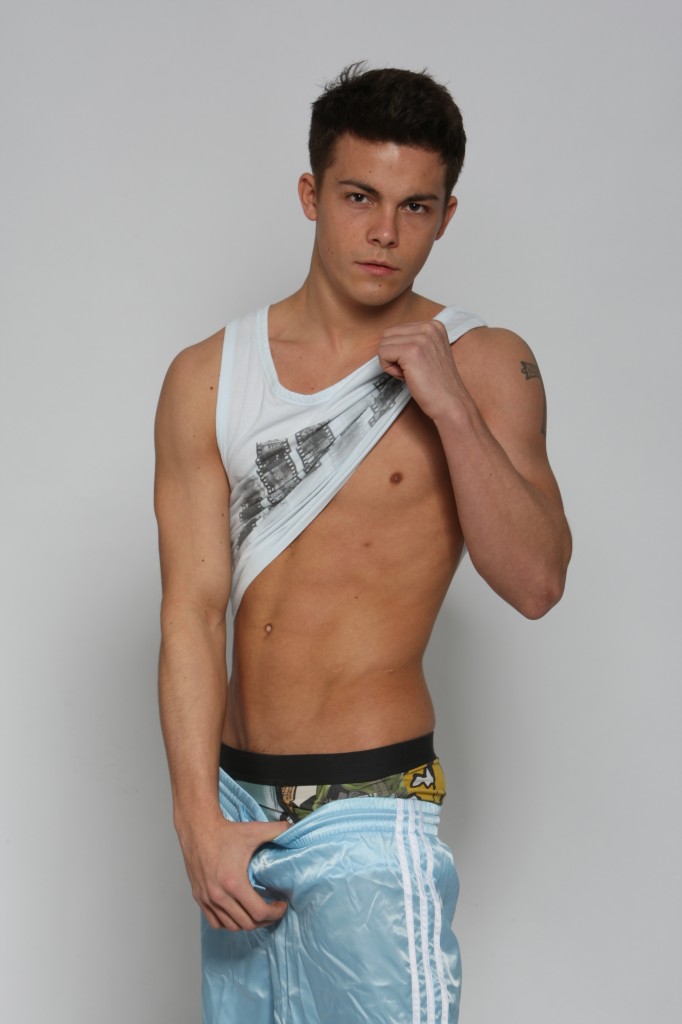 His enthusiastic mid-European accent was a surprise… and he was a lot smaller than he appeared on stage. It's been a spectacular brilliant year for you but how did it all start?
You mean the US part or … my life?
Vissen hasn't given many interviews, shunning his star status preferring to remain incognito, so I wasn't going to pass up on a rare chance to find out more about the man. Your life.
Well… my mother was a dance teacher in Barnsley.
Barnsley? I was thrown by his accented voice that didn't sound in the least bit Yorkshire. Are you joking?
Yes Barnsley born. I was in my mother's dance classes until I was 14 when, as teenagers do… I had a row… did some stupid things and ran away. After being picked up by a trucker, I ended up in Amsterdam and lived a fairly, shall I say, an unconventional life…
What do you mean by that?
I'm not going to paint a picture but let me say I learned to do a lot of things to make a living… other than dance.
But Vissen doesn't sound a particularly Yorkshire name.
No. When I arrived in Amsterdam the man I was passed on to thought I smelled of fish… the trucker had been transporting the stuff, so he called me vissen (Dutch for fish)… and the name stuck.
Ohh. I was intrigued. What happened then?
At 15… the guy I was with went to join an artist commune in Dusseldorf, where my dancing and 'look' were discovered and I ended up in a dance troupe –  Taktegeberhaus… I suppose a rough translation is Clock House… which was very good for me. I loved the work and the people I was with, I was like their little brother and … well, I was still learning. However, after a couple of years I met Karim and he took me away as his muse. He is a clothes designer (although he'd hate to think of himself as only that) and I was his model. He tried all his weird and wonderful designs and ideas on me… which I had to wear when we went to parties and events.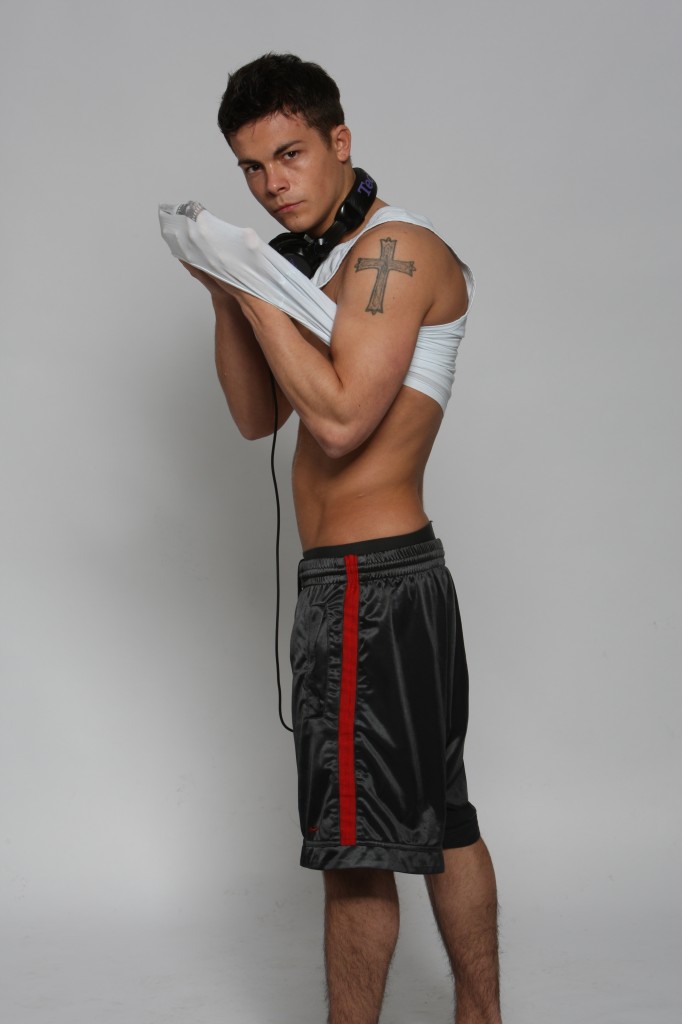 I could hear hundred's of excited voices waiting outside his room to congratulate him but he was polite enough to give me this personal time alone. How did you become a DJ?
By accident. Karim had booked a DJ for one of his after shows and the man took too much… erm schiz… shit and collapsed… very unprofessional… I just took over and… well… kept the party going.
That's unbelievable but who was the DJ
I wouldn't embarrass him by telling you, he's still a big name, producing and writing as well as occasionally gigging and… I don't want to get sued. After that though, Karim used me at all his events and, thanks to his reputation, I built up quite a following. I worked in France and Germany mainly but he got more demanding of my time as I became more successful. Eventually, we split up but then I needed to work and found myself modelling for one of his great rivals. Now that didn't go down too well at all.
So you've been a model but I had heard you were in the movies and that you'd been approached by James Cameron about a part in Avatar 2… is this true?
I've made two films for a French production company. 'La famille n'importe pas' (The Family Is Not Important), where I played a nerdy manic son and 'l'ange de l'Europe' (The Angel of Europe), where I was a gay heroin addicted angel. Not a fun part as it was winter when we filmed and I was painted white, had these huge wings strapped to my back and was running around all but naked, just a tiny red pouch… and a few goose bumps.
What about Avatar 2?
It's true James Cameron was in the crowd for one of the big shows in Monte Carlo where I was DJing but we never met. However, the director of 'l'ange de l'Europe', Phillippe Granoire, did chat to him and I believe my name came up. However, I have heard nothing! Although Phillippe does want to do more things with me and he's a man hard to resist. He really puts his actors through it and he's a man you just don't refuse… anything.
How did you end up in the US?
Aaah… it was a stroke of luck. I came over to New York with Phillippe's assistant Bibi. He needed to scour the city for locations and I came on vacation. When he returned to Paris, I had met this DJ at a very dark and ominous club in what used to be the Meat Packing area of NY. One night he was ill so I offered to do his set. Apparently, the different mix I brought to the club was not what they wanted but a guy, emerging from a darkroom, liked what he heard and asked me to play at his place in Boston.
You seem to have been very lucky…
Yes, I have been lucky. I've made some of it myself… I came up with 'Zound' for instance… but I get caught up with people's enthusiasm and, as I said at the beginning, it just feeds me.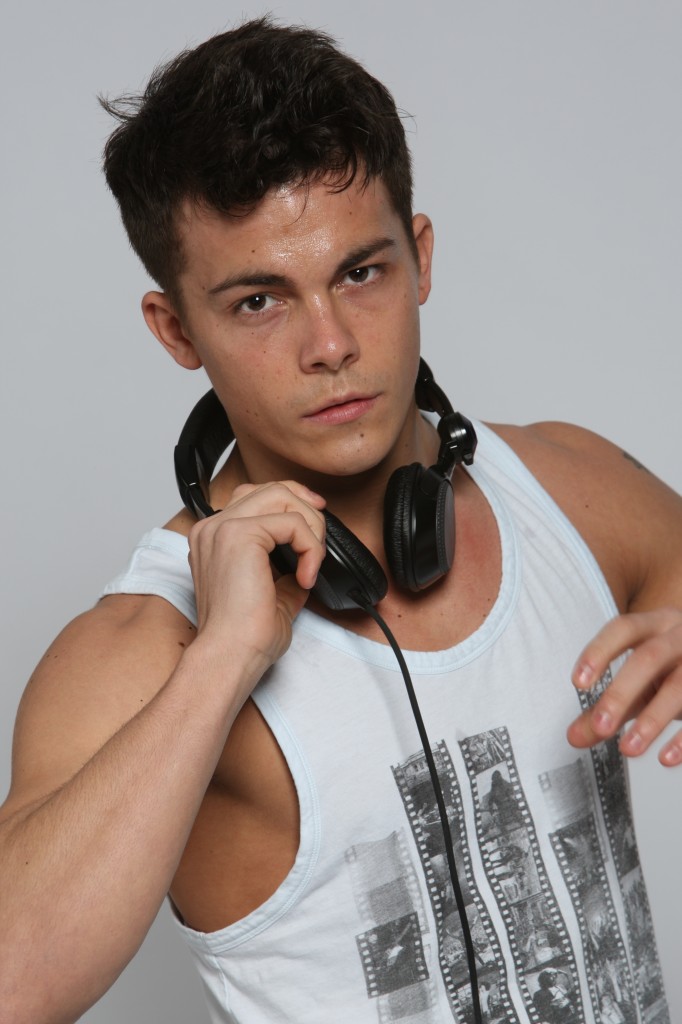 His soft European accent and obvious enthusiasm had me transfixed and from a doubting Thomas I suddenly became a convert to the Vissen cause.  Just as I was about to ask him about his record breaking Circuit shows his cell rings and the interview is cut short. After a couple of moments he mouthed the words 'James Cameron' to me, raised his eyebrows and then excused himself for more privacy. He didn't return. He had hinted earlier that he would be doing some gigs here in the UK but, he has a different ethos than most DJs I've met. He hates announcing his gigs too far in advance, often turning up, sometimes, unannounced and producing a storming set. In the US, even a rumour of him appearing is guaranteed to get the twitters going and thousands turn up at the venue. Get ready for the word Vissen on twitter… you will want to be there.