Frankie Goes To Hollywood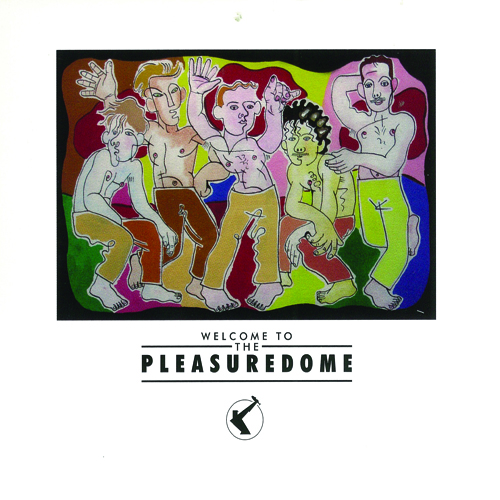 Welcome to the Pleasuredome – the deluxe edition
The really cool thing about Frankie is… they have never dated. It's just as cool now to love their music as it was 25 years ago when producer Trevor Horn grabbed a bunch of Scouse chancers and between them they made pop music history!
For the first time ever, Frankie Goes To Hollywood's iconic début album, Welcome To The Pleasuredome, has been remastered and expanded into possibly the most essential back catalogue reissue of the year.
This deluxe version includes the original double album remastered – featuring Relax (UK
#1), Two Tribes (UK #1), The Power of Love (UK #1), Welcome To Pleasuredome
(UK #2) and War (UK #1 12") – plus classic B-sides, Trevor Horn's epic 12″ remixes of Relax (16:59) and The Power of Love (9:30), and archive audio interviews. CD2 features
previously-unheard studio demos of War, Two Tribes and Pleasuredome, an early, eleven minute version of The Ballad of 32, and a completely unreleased song from the end of
the Pleasuredome era, Watusi Love Juicy.
Welcome to the Pleasuredome's sleeve – itself a design classic – has been expanded into sixpanel digipack form, adding rare photos of the band and previously unpublished paintings by Laurence Cole who provided the renowned Picasso-esque illustration for the original front cover.
Out 26th April – Double CD box set –  ZTT Records via Union Square Music
www.ztt.com