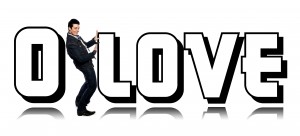 Sharon O'Love is a member of an exclusive 'Female DJ' group. In a career spanning almost 20 years, 2010 looks set to be the biggest yet for the O'Love brand with a string DJ residencies and international dates already secured. Bent caught up with Sharon to find out how it all began and what's in store in the coming months.
"My career started in Nottingham, where my long time friend, Micky Lloyd ran clubs nights and he allowed me to play a few sets. It wasn't long before I got to play at Speed Queen, which was an amazing play-ground, it helped me build my confidence behind the decks. I also got to play at places like Red Raw (Terry George's night in Leeds)….memorable moments."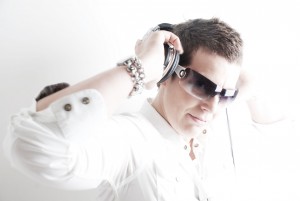 After spending years with a manager, Sharon decided to go it alone 18 months ago. "It suited me as I was able to choose which promoters and clubs to work with. My management had spent so much time seeking out 'straight' gigs that I was beginning to think about hanging my headphones up. But when I decided to go it alone, I was able to build good, honest relationships with many promoters and found myself becoming one of the boys, playing more on the circuit."
It would be fair to say that many of the straight nights that Sharon played, were the least enjoyable parts of her DJ career. "I played this afterhours event many years ago up North, the promoter looked really shocked to see me, saying 'Are you gay?' in a really pissed off manner. It was tense from then on and I came off the decks within half hour, that's why I choose my own gigs these days, I don't think DJs need an agency or manager behind them; it's all about good, honest networking.
"My most memorable DJ moment is playing the main stage at Manchester Mardi Gras a few years ago, I was so nervous as I was only just switching to CD from vinyl, I had 30 minutes set so banged it out O'Love style, I remember looking out to the crowd and having a Paparazzi-flash moment, smiling the whole time."
Sharon's unique sound has already won her many UK and international residencies. "In the UK I play for Salvation, my once a month night at NG1 called Night Train, Fusion at The Powerhouse and Rupert St in London every few months. I also play some international dates with Salvation (the first female behind their decks) and every two months sets at NY Club in Munich and 136 in Hamburg."
"This year is even better, I am off to play two of the biggest gay clubs in Mexico – Nation (Leon) and BoyBar (Mexico City), I will be representing the UK and will also be the first female to play these clubs. I aim to excite the Mexicans with lots of energetic, uplifting house music rather than play safe and stick to what they know.
"I wish I could have played Trade back in the day. What I liked about clubs like Trade was that the music was fully charged and the room was full of testosterone induced energy, I always felt part of that, I am for sure a gay man trapped inside a dykes body."
Asked to describe the O'Love sound, Sharon replies, "Uplifting, energetic, progressive, cheeky – to me it's all about a journey, I love people who listen to music not just hear it. Each time I play I try to create a wave of energy across the floor, it's amazing when you look up and all you see is pure energy."
photos: steven galloway and saul morgan