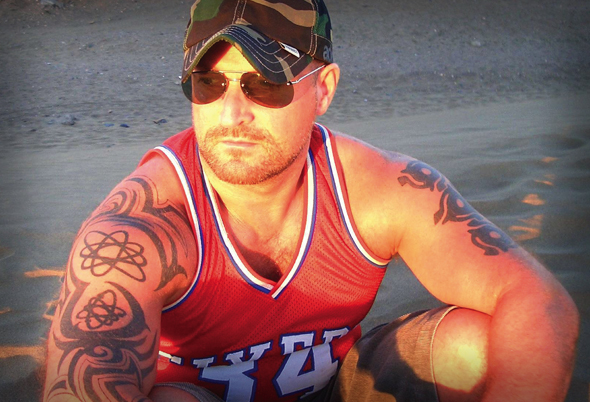 by Jason Guy
Hifi Sean is one of the most forward-thinking DJs on the gay scene in the UK and this month sees one of his rare appearances in the North of England, for Freakshow at No1 Club, Manchester on Saturday 13th February. Word always spreads quickly when a club launches successfully and the word on Freakshow had already reached London based Sean. "I've heard some great things about the party and a few people put me forward as a guest DJ."
People come from afar to hear a Hifi Sean set, a great mix of grooves beats and sounds that you will likely not hear anywhere else as he avidly collects great house records and also uses his hit making production skills to drop many mixes made by him and special re-edits of tracks.
"Hopefully I can bring something a bit different and twisted to the dancefloor that they don't usually hear. I like to think what I play is my own brand of Psychedelic House Music" adds Sean. It sounds like the Freakshow faithful are in for a treat! "I'm loving that tech house is now starting to sample a lot of disco so you are getting a lot of twisted but funky sounds…which is totally my bag."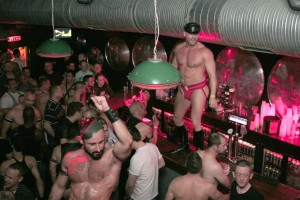 ­From his early days as songwriter, frontman and producer of the worldwide platinum selling The Soup Dragons who reached number 5 in the UK charts with 'I'm Free' in 1990, Scottish born Hifi Sean (Sean Dickson) has been pushing the boundaries of sound and music for many years .
After The Soup Dragons, Sean sunk himself into many DJ residencies in both the UK and Europe, taking dancefloors by storm. Recently he has been wowing the capital by playing in some of London's finest gay parties. From the early days at Tonker, to Beyond at Area and Juicy at Fire. "One highlight that sticks in my mind is Juicy NYE 2009 which had the biggest explosion of pyrotechnics above my head at midnight… and I was right underneath playing away!"
"I also played at the Space Ibiza parties in London, which were great to do. I met a lot of the Space DJs who came over and heard new sounds. And then there was Hustlaball in London, which was wall to wall sexy beefy men. They went mental to my set, which is something I'll never forget!"
Which DJs does Sean currently admire? "I'm loving the DJ Producers 'Supernova' from Italy and '2000 and one' and my good friend Severino from Horsemeat Disco who I DJ back to back with, at a party we run called Our House. I admire any DJ who keeps the passion and tries to bring something a bit different to the floor… unique to themselves. DJing should be an extension of your personality and who you are."