Wanna hear you say – David Jordan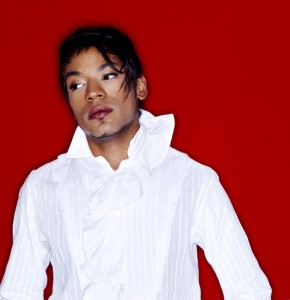 At just 23 years of age, Barnet born David Jordan is serious hot property on the UK singer/songwriter scene. Stemming from the almighty Trevor Horn production stable, which brought global success to the likes of Frankie Goes to Hollywood and Seal, Jordan's 2007 debut album, 'Set The Mood', reached an impressive No.16 in the UK album charts.  Standout performances at The Royal Variety Performance, Al Murray's Happy Hour and ITV's Loose Women have also proven Jordan to be an untouchable live performer.
The Ethos of David Jordan is to make music bigger and better than anything else you've experienced before. For Jordan music is a 3D adventure, which spans the spectrum of outstanding visual image and incredible live performance, hand-in-hand with a uniqueness of sound that excites audiences everywhere.  His childhood influences were also diverse and slightly unusual for a child of the 90s, with idols including a mix of rock, soul and classic artists such as, The Jackson 5, Marvin Gaye, Jimi Hendrix, Guns n Roses, Prince, Lenny Kravitz, Fred Astaire and Gene Kelly.
In a fortuitous twist of fate, Jordan's guest vocal on a track happened to fall into the hands of music producer Trevor Horn.  Horn instantly recognised that he'd stumbled upon something special and snatched up the talented artist immediately.  Eighteen months later, the result was a debut hit selling and a gold selling album.
That was in 2007 and now David Jordan is back.   '(Don't Wanna') Hear You Say' is the first single to be taken from his highly anticipated second album and delivers the amazing vocals encased around vibrant stomping beats and an infectious melody.
The single '(Don't Wanna) Hear You Say' is released 26th October on Flingdown.
For more info visit www.myspace.com/davidjordanofficial