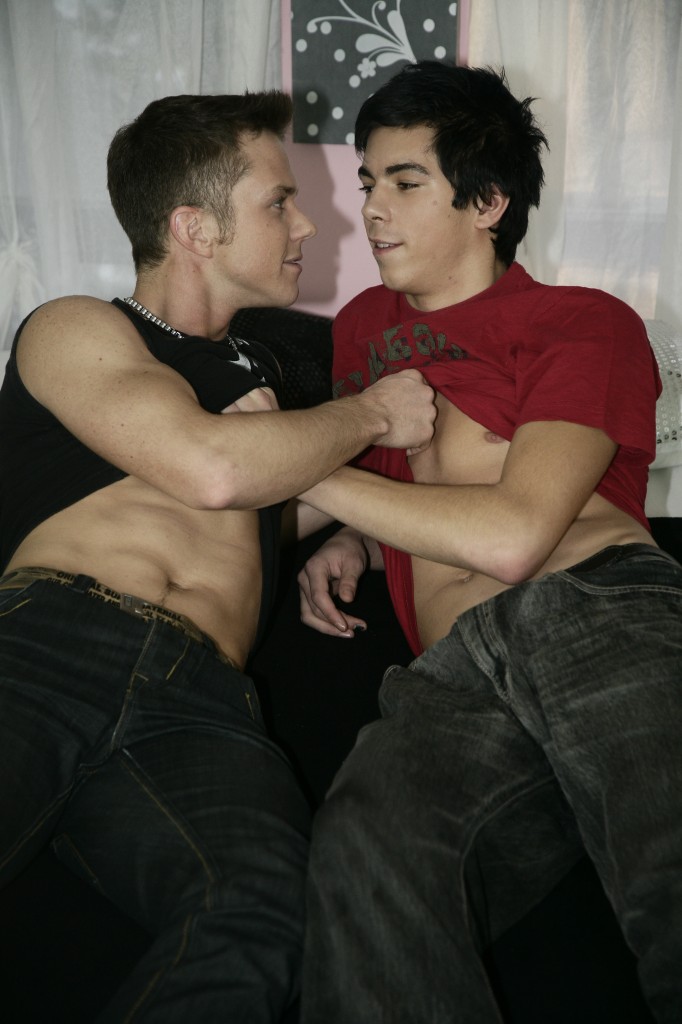 As you know I am always on the road; shows, promotion and movie shoots are on my schedule every week so, I live out of a suitcase.
You can imagine that I have some things in my suitcase perhaps a little different from your average traveller. This can become quite embarrassing at the airports when they open my luggage and find lots of porn DVDs, dildos, lube, bags of condoms etc. as well as my dozen creams and lotions for my body (but that is a different story) Well – I need this stuff.
It is always funny to stay in the official hotels of the clubs where we have the shows. That guarantees a house full of gays – and a catwalk already during the check-in, which continues in the Spa where you can see even more of the guys.
At breakfast the following morning it totally changes; everybody is wearing huge sunglasses and fighting a hangover. However, this is the time I like to listen to the conversations going on around me. Oh yes, we gays love to spread rumours and tittle-tattle… and often the guests slander the show and me. It is quite interesting what they talk about and I'm sure even our authors and movie directors of my label STAXUS would blush.
To make it clear, as well as my own language I speak English and a little bit German, so I can perfectly understand what people are saying about me when they are just inches away from my ears! And be sure, I am not that much interested in you want to do with my cock, and indeed, any other different parts of my body. Well, at least I don't want to know while I am still having breakfast. Some people like to boast that they had some different kind of performance with me in their hotel rooms. They say that they fucked me there for hours etc.
It is amusing when my boyfriend overhears these stories especially when he is coming out of our hotel room where we have spent the night together (alone!).
I am only human so there is of course a lot of action in our hotel rooms after the shows but rarely with other guests – more within our own models. We dance half-naked the whole evening with cute boys, and then we do a soft-core show with kissing, touching etc. So it is no surprise that we are so horny after a performance that we definitely need to fuck afterwards in our hotel rooms.
Sometimes, when my boyfriend comes with us to the shows he has to serve my horny desires and please me during the night, which makes life nice and convenient but most times the action takes place between us models. We've developed a kind of 'After-Show-Fuck-Routine'. Often it's just a quickie – some oral, a short shag then back to your own room, followed by a relaxing shower and to bed. That's enough to release the constant sexual pressure.
Occasionally, there is also something going on with guests of the club, it's rare but much hornier. At all our shows there are always mega-cute and mega-horny guys. I like to pull some of these Twinks up on the stage for a strip (or even more). Sometimes they are shy and try to escape but I can be quite strong. Don't forget that I practiced professional kickboxing for many years. When you undress a cute stranger and mess around with him… you immediately get horny. The good thing about this is: you see what you get later on in your hotel room. So, I give him the hotel name and room number together with a time when he should arrive. In 95% of cases they come to my room afterwards (and of course they come in my room too) and it is always great fun. That's my way for international understanding and cultural exchange…
photos: www.staxus.com Carsten Schlink