Powerful Pierre
At the age of 18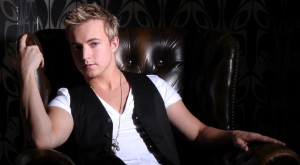 left his hometown of Reading and embarked on the life of a 'party boy' in London. Despite having a great time and trying all kinds of jobs his sudden realisation that there was more to life lead him back to his first love… music. Now the 23 year-old has partnered up with Nsync's producer to release a pretty groovy album we're sure you'll be hearing a lot of over the coming months.
Pierre Lewis? Pierre can't be a name in regular use around Reading can it?
(Laughs) No, my Dad just loves France, no French connection unfortunately.
Just how much of a party boy were you… what clubs did you get to and who did you meet?
I did most of the clubs most nights. It's bad though because I discovered credit cards around the same time (laughs).  I met so many cool people from the spectacular to the surreal… One I wont forget; it was a Smash Hits party at Camouflage in Soho. I was leaving with a couple of  friends and the club door was shut. There was a very moody looking girl on the door I presumed was doing the guest list, normally they would be polite and open the door, but she didn't… she just tut-ed. So, I frowned as if to say 'hey your rude lady'. I got home and my friend text me to say 'check the pap sites', anyhow, it turns out Miss Moody was someone called Rihanna!
You've got an eclectic number of influences…  but who would you say inspired you most?
I'd say Michael Jackson, undoubtedly, he's just so unique I don't think there's many artists, certainly within the R&B pop genre that wouldn't say he was an influence. That said, and it sounds barmy, but I can identify more with Elvis. I read a great deal into other musos/creative's lives and all the books I read on Elvis, I could draw similarities in our personalities, issues and even spiritual uncertainties and searching's.
Your vocals have been compared to Justin Timberlake and I detect a touch of Darren Hayes… do you hate this type of comparison?
Not at all, I think at first people need to be able to give a comparison so they can place you into a genre, it's a massive compliment, I think they are both incredible artists.
How did the collaboration with Aaron Accetta come about?
We actually got in touch via the net, he saw my myspace and had heard a bit about me and really wanted to get involved. It was amazing to write with Aaron, he's a legend in pop having worked with the likes of Nsync, Aaron Carter etc. Not only that but we gelled, when you have a good friendship with someone, certainly in the creative zones, it really helps and the art just comes across more natural.
Are we going to see you on the live gig circuit
I had a UK tour last year and I've just come off a school tour which was great. There's nothing set in stone at the moment as I'm busy promoting the new single 'Going' as well as some other writing projects. I really hope to get back out soon on tour because for me, it's the best part of what I do.
You're a good looking lad… you'd wow them on any gay Pride stage
Thank you (he smiles) I have a few friends that have been to various pride events and I once saw a big pride celebration in London, it looked amazing, I love all the colours and the energy was spectacular.
What is your guilty pleasure?
I have loads – (laughs). Fast food really has to be the biggest though, and when on tour it's so hard to be good when the service stations are full of seductive chocolate and varieties of flavoured crisps. I'd have to say Little Chef too, LOVE IT, their fry up for the big juicy burger they do with bacon…Mmm…I'm hungry now – (laughs).
New single 'Going' is out 4th May on Colonel Music UK and the album 'Mindset' is out around November.