Advice for gay travellers
Advice for gay travellers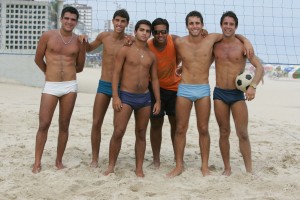 The Foreign and Commonwealth Office (FCO), said: "This year, hundreds of Brits will be travelling to global Gay Pride events and to a host of new and exciting destinations.  Attitudes towards gay, lesbian, bisexual and transgender travellers can differ widely around the world and from those in the UK.  You can cut down on avoidable problems if you prepare well and research your destination before you leave the UK.  If you're planning to travel, check out the FCO's dedicated advice for LBGT travellers, which can be found on their website."
You can also access country-specific travel advice on the FCO website.
Helpful advice:
* Make sure you get comprehensive travel insurance for the whole of your journey
* Check the small print of your travel insurance policy so you can be confident that you are covered for all the activities you think you might take part in
* Take a European Health Insurance Card (EHIC) with you – this will entitle you to the same free or low-cost emergency healthcare as locals within most of Europe
* Research your destination – it is important to be aware of the local laws and customs of the countries and cities you visit
* Be aware of the possibility of crime – criminals have been known to exploit the generally open and relaxed nature of gay 'neighbourhoods' and beaches
* Check out your accommodation – many hotels now actively welcome same-sex couples, but check before you go and make reservations in advance to avoid difficulties when you arrive
* The legal age of consent varies from country to country.  You should check individual ages of consent with the embassy of your destination country before you leave the UK
* Be aware that in some areas within the country you are visiting, open expressions of sexuality might be frowned upon
* Think about sexual health before you go – many sexual health products are not as readily available or of the same quality abroad as they are in the UK
* Make copies of your important travel documents and note down your credit card numbers in case of loss or theft
http://www.fco.gov.uk/en/travelling-and-living-overseas/ta-relevant-to-you/LGBT-travellers.
Comments via Facebook
comments