Framed – Derek Jarman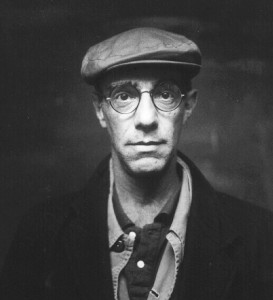 – Derek Jarman was one of the first well known personalities who was HIV+ and was happy to talk out and openly about it.
– His film 'Sebastian' was the first of his long career with Art House Movies (after many 'shorts' with 8mm films'). It has been described as both 'one of the most positive films of gay sexuality' and also 'one of the most controversial films of gay sexuality'. Most of the cast were naked, the film was in Latin and it featured an erection, not quite what people were expecting in 1976. It's a masterpiece.
– He became on of the UK's most controversial gay rights activists and took part in 'the kiss' a demonstration which brought London to a stand still when hundreds of gay men kissed outside Parliament for the abolishment of Section 28.
– He had some interesting views when asked about incest he said '"I've always loved the idea of brothers being in love or a father being in love with his son and this love being extended into actual physical contact."
– He went to Canford School where he had his first sexual experience was caught and punished, this put him of sex until he moved to America in his mid twenties where he 'went all out'.
– He went on to make some of the best pop videos of the 80's one of them being 'It's A Sin' for the Pet Shop Boys. He described it as getting paid to have fun.
– After his diagnosis he moved to Prospect Cottage in Dungeness which was a barren area save for a nuclear power plant next door. In land that was deemed unfertile he produced a garden unlike any other which you can still visit now. On his magic green fingers he once said 'all gay men are creative don't you know'.
– Chumbawumba wrote 'A Song For Derek Jarman' in his honour after he died, we think Madonna should have done a version too.
Derek Jarman's films have now been re-released and you can find them in all good retailers. His Diaries can be found in most good bookshops.