Travel light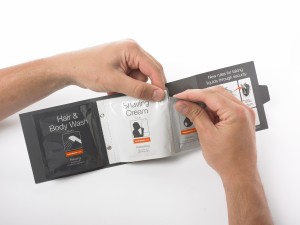 Serial entrepeneur Sir Stelios Haji-ioannou has found the perfect answer for guys who want to look good but travel light with the easy4men grooming pack.
Each pack contains three sachets each of hair and body wash, shaving cream and aftershave balm. It is small enough to be slipped into hand luggage – but big enough to last for a mini-break or longer.
easyJet founder and travel expert Sir Stelios devised the palm-sized 3-in-1 kit which, at 99mls, also stays inside the 100ml security limit at airports.
The three day pack can be ordered online at www.easy4men.com and costs £4.50.
Order five online and the price drops by over £1 for each.     www.easy4men.com