Jason Walker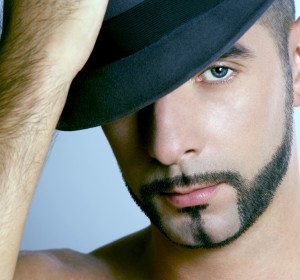 When he left his native Pittsburgh and arrived in New York at the age of 24, Jason Walker's dream was to reinvigorate the ailing dance music scene. He had many obstacles along the way. The industry simply didn't know how to market a skinny white boy with the voice and personality of a full-figured soul sister. Bent posed the transatlantic question before his appearance at the Ministry of Sound.
Are you looking forward to appearing in the UK?
YES YES YES!! I have never been across the pond – and I CAN"T WAIT! It has been a dream of mine! I have loved the Ministry of Sound and all of the amazing people and talents that have graced the DJ booth, stage, and all of their mix cd's for so long!
Your promo video for the new single is very sexy… is that how you feel when you perform?
Kinda… only not as angry… (lol). It's almost like I go to another place when I perform…it's the ultimate high for me.
Have you thought about doing a porno movie… you'd look great?
Aahh…..no…..I'm too skinny
Where's the best place you've performed?
I loved Avalon in NYC, the soundsystem was great for live vocalists, and I did the Oakland California Arts and Soul Festival about a year ago and that show was awesome.
What gets you up and bopping?
A good house beat…..and a good cup of joe.
Who's influenced you the most?
Kristine W, Celine Dion, Patti LaBelle, Aretha Franklin, and Whitney Houston.
Do you have time for a relationship… if so, who or what's your type of lover?
I would love to have a relationship….I don't feel that the time factor plays a part…I mean if you are meant to be with someone, you make it work as a couple. As far as having a type…I don't really have one…if you do it for me, you do it for me!!!
What did you do before the music got hold of your bollocks?
Honestly, I don't ever remember a time when I didn't breathe and live music!
Jason appears Saturday 5th April at Defected in the House @ Ministry of Sound, London