Basement Sauna – Gran Canaria
More complex than you think!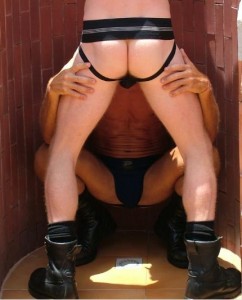 The Basement Studios are a collection of holiday apartments centred around a pool and a hot tub. There is also a bar and dark room, with a maze round the rear of the complex and an underground room fitted with a sling. The best thing about the apartments, which comfortably fit two to four people, is that each has its own sun-lounger, opening onto the patio. A couple even open up into the outdoor maze, meaning that a fellow just has to lie on his front and wait for passing strangers to enter his French windows.
Prices are competitive, but it's worth getting in touch with as much notice as possible, since rooms book up quickly.
The complex also does breakfast, lunch and dinner, with discounted rates for those with a room.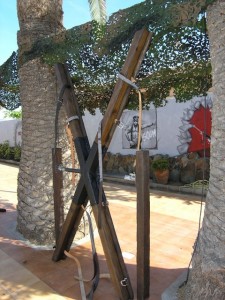 The entire property is enclosed by walls and a fence, with a buzzer to let people in. This provides security and discretion for all guests. Staff also have to sign a disclosure agreement, meaning what goes on in the studios stays in the studios. The Basement Studios are also slap bang next to the Yumbo Centre, so you don't even have to walk.
So for the perfect gay days away . . . try Basement Studios.
www.basementstudiosgc.co.uk