Maltese me, please!
by Adrian Gillan
Bent's Adrian Gillan is mesmerised by those melt-in-your-mouth manly Mediterranean Maltesers!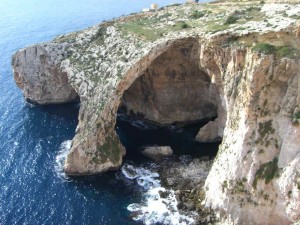 Small islands can offer big surprises. In fact, of the Maltese Republic's three small islands, even the largest – eponymous Malta – is only 18 miles by 9! Yet, with a population of around half a million – half of whom are men, nearly all of whom can speak English – the possibilities soon seem endless! The EU's smallest member certainly pumps up and punches above its weight. Throughout history, it has withstood a right old ramming – from Roman and Ottoman invasions to British rule and Nazi bombardments – and emerged with one of the proudest, most colourful cultures anywhere in the region. A right Med mix!
TO STAY
St. Julian's is the best place for a gay to stay in Malta, merging – as it does – into neighbouring coastal towns of Sliema and capital Valletta; yet boasting a more vibrant nightlife than both. And there's nowhere better to lodge than Le Méridien St. Julian's (39 Main Street, St Julian's; T: (+356) 2311 0000;), right on the seafront, overlooking shimmering Balluta Bay. Check out the hotel's luxurious Lotus Spa!
TO SEE
Valletta (capital) – including St James Cavalier arts centre; the National Museum of Archaeology, containing important finds like the famous 5000+ years old "fat lady" statuettes; St. John's Cathedral, with its richly carved interior and Caravaggio paintings; the sumptuous Grandmaster's Palace, today the seat of the President and Parliament of the Republic of Malta; the Palace Armoury, with fine examples of mediaeval armour and weapons, many used by the Knights of St. John; the peaceful vantage-point of the Upper Barrakka Gardens; and the narrow grid of ancient balconied sloping streets throughout, that fair scream "World Heritage" status.
Mdina (old capital) – An immaculate mediaeval, walled city situated in the centre of the main island, the lofty "Silent City", as Mdina is also known, commands magnificent vistas all-around.
Blue Grotto – Take a 30 minute boat ride from the southern coast, on a typical Maltese Luzzu, to the Blue Grotto – an unspoilt beauty spot consisting of a natural rock arch and a deep sea cave.
Hagar Qim Temples – A short distance inland from the Blue Grotto, these 5500+ years old treasures stand on a hilltop, overlooking the sea and the islet of Filfla. Important items found here include a gloryhole-resembling oracle and the famous "fat ladies" – now on display in Valletta.
"The Three Cities" – The streets of Cospicua, Senglea and Vittoriosa – just across the Grand Harbour from Valletta – take on a glorious warm orange ochre glow in Malta's dazzling sunshine.
TO EAT,
Luciano's Restaurant (21 Merchant Street, Valletta; T: (+356) 2123  6212) – Delicious food in ambient surroundings, in an old site built by the Order of St. John, right next to the Cathedral.
Peppino's Restaurant & Wine Bar (31 St. Georges Road, Spinola Bay, St. Julian's; T: (+356) 21 373200;) – Busy, authentic Italian affair, overlooking Spinola Bay; and frequented by the likes of Madonna, Brad Pitt and Russell Crow!
Ta Peppi Restaurant (Xatt Is-Sajjieda, Marsaxlokk; T: (+356) 2165 0664) – Bright and cheerful, great-value eatery, along the front of Malta's main fishing village – especially fine fish dishes.
TO BOOZE, DANCE 'N CRUISE
Long Island (Tower Road, Sliema – next to, and part of, the Europa Hotel) – Stylish club-bar for the young, right on the Sliema front, Wednesday to Sunday nights.
Closet (Paceville, St. Julian's) – Small but perfectly-formed Paceville nightclub that gets crammed with young cuties cum weekends – many of whom climax here after Long Island.
Tom Bar (1 Crucifix Hill, Floriana, Valletta; T: (+356) 2125 0780) – A short walk from Valletta's City Gate and the Grand Harbour, Tom hosts visiting sailors and a slightly older crowd.
City of London (Balluta Street, St Julian's) – Packed with lesbians and co, especially at weekends.
Saints Bar (New Street, off Notabile Road, Mriehel, Hamrun) – Popular with TVs, near Valletta.
O Bar & Spa (St. Augustine's Street, St. Julian's;) – Discreet, modern and stylish "men's health complex" in Paceville, near Closet.
Cruising is pretty safe in Malta, if kept discreet. Good spots include the Port de Bombes, a lightly wooded park near capital Valletta's old gates; and the Gzira Marina Gardens just north of Valletta.
OTHER USEFUL CONTACTS
GB Airways operates British Airways flight from London Gatwick and Manchester to Malta with one-way all inclusive fares starting at £35 from London and £55 from Manchester.
– ends –