Ozzy: 'i Thought The Betty Ford Clinic Would Have A Bar'.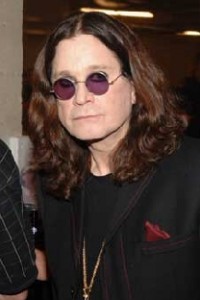 Ozzy: 'i Thought The Betty Ford Clinic Would Have A Bar'…. Rocker Ozzy Osbourne underestimated how strict rehab would be the first time he checked in, thinking there would be an onsite bar.
The 58-year-old was looking forward to his stay at the Betty Ford Clinic in California, after the receptionist instructed in a phone call to continue drinking and taking drugs until his arrival.
Osbourne tells magazine Blender, "I phoned them and said, 'I'm coming in.' The woman asked me, 'What drugs are you doing right now?' I told her, 'Booze and coke.' "She said, 'I want you to keep doing them until you get here.' So I go, 'F**king hell, this is going to be a great place!" Meanwhile Ozzy has again come under fire from Queens Of The Stone Age frontman Josh Homme who has blasted Ozzy and Sharon Osbourne for treating bands who perform at their annual Ozzfest festival "like s**t".
Homme has vowed never to play at the touring event again after his experiences in 2000.
When asked by magazine Blender what his worst summer job was, Homme said, "Ozzfest, because they treat the bands like s**t.
"And now, this year, you get to play for free, but it's under the guise of, 'No, we're doing it for the fans!' But it's really for the people who fan Sharon and Ozzy with palm fronds at their house.
"I only make mistakes once, and I won't be playing Ozzfest again."