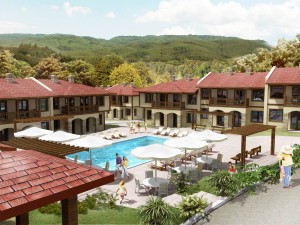 1. Carry out as much research as possible on the area you are thinking about buying in. Visit property exhibitions, buy books and magazines and look on the Internet so that you are armed with as much information as possible when you go out to have a look.
2. It is a good idea to have all your finances in place before you go out on a viewing trip so that you don't risk losing the property while you are trying to sort out a deposit.
3. It's essential to employ a good independent lawyer with knowledge of the local property market. Do not sign anything without getting your lawyer to check it first. Don't do anything that you wouldn't do in the UK.
4. Check how far you are from local amenities. If you are planning on using the property as a holiday home and it's a gruelling ten-hour journey from the UK, you are not likely to use it very often. If you are planning on renting the property out, think about the needs of your tenants.
5. Set your budget and try not to go over it! It's easy to be tempted to spend more for that perfect property, but remember that you will need an extra ten per cent on top of the asking price to cover fees, stamp duty and so on.
6. Try to visit the property at different times of the day to make sure that it's not next to a nightclub, over the top of an all-night cafe, next to an abattoir or directly under the flight path to the local airport.
7. Always get a survey done. In some countries this may be difficult because it's not part of their culture, but don't let this put you off. If you can't find a local surveyor, bring a surveyor or a builder over from the UK. It may be more expensive, but they will be able to point out things you would have missed yourself.
8. Try to visit the area at different times of the year. A lot of holiday destinations are seasonal and virtually shut down when the tourists go home. If you are planning on living in the property, check that this is practical.
9. Make sure that you meet your neighbours. If you are going to leave the property unoccupied for months at a time, it is always good to know that there are people around to keep an eye on it for you.
10. Last but not least, try to take a friend out house-hunting with you – they will provide an objective perspective and will be able to give you an honest opinion about what you are looking at.