Gay Rights Law Challenge Fails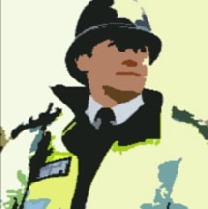 A bid to block legislation prohibiting discrimination against gays and lesbians in the provision of goods and services in Northern Ireland failed in the Lords.
The law, which took effect at the start of the this year, was strongly opposed by an alliance of church groups who warned it could harm the rights of religious hoteliers, bookshops, printers and adoption agencies to practise their belief.
Hundreds of people earlier staged a torchlit protest against similar legislation due to take effect in the remainder of the UK from April.
Democratic Unionist Lord Morrow's move to annul the Equality Act (Sexual Orientation) Regulations (Northern Ireland) was rejected by 199 to 68, a Government majority of 131, at the end of an impassioned two-hour debate.
Lord Morrow and Tory former Cabinet ministers Lord Mackay of Clashfern and Lord Tebbit were among peers who argued that the legislation was being rushed through with inadequate consultation.
But the legislation – which is also subject to a judicial review in the province – was defended by, among others, openly gay peers Labour former Cabinet minister Lord Smith of Finsbury and Lord Alli (Lab).
Outside the Houses of Parliament a large crowd of mainly Christians demonstrated against the new laws, which they fear would stop religious people from making decisions based on their conscience or faith.
Some Christian, Muslim and Jewish groups have protested that the laws will force them to "actively condone and promote" gay sex.
A number of gay Christians formed a small counter-protest nearby, with some engaging members of the main demonstration in heated discussion.
Gay rights campaigner Peter Tatchell, of the group OutRage!, said earlier that the demonstration was a result of "scaremongering, lies and hypocrisy".