DJ PROFILE
Name – Daley Padley                     Music style -House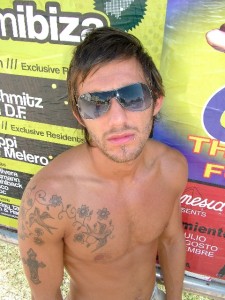 How would you sum up yourself in 5 words?
Cool cool cool cool and coolio
Do you still believe in vinyl or have MP3's taken over?
I'm a firm believer in future technology. For me mp3.cdj and any other digital format have kept my DJing skills bang up to date and exciting. We can now perform live which for me is essential. I think the days are gone when a DJ can just turn up with a duty box of records and kill the crowd. People are more aware of what the DJ is doing so to use digital format you keep the crowd on there toes.
Tell us one thing that we may not know about you?
I have webbed feet
Other than records, what's in your record box?
Always a little torch to se my tracks and probably something illegal..!!
What's on your car stereo?
At the moment Marvin Gaye but I have a changer so god… loads of stuff man
If you could have a conversation with anyone (dead or alive), who would it be and what would you ask them?
That would defo be Marilyn Monroe and I'd ask to bone her.  Ha-ha (Sorry boys!)
What do you like to do when you're not doing anything music related?
When I'm away from music I just like to hang out with my friends who are not in the industry. Music pulls you in so you have to be round people who are grounded. My friends are cool for that..
What can we expect from you in the near future?
Loads of remixes and original tracks coming out… lots of them too.
My new single with diva Angie Brown on vocals. My roger Sanchez mix…Radio 1 mix also… gonna start my album next summer in Ibiza.
Catch Daley Padley every Saturday at The Glasshouse @ Mission, Leeds
www.glasshouseuk.com
www.myspace.com/ghrrecordings