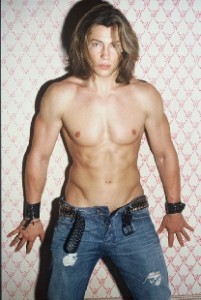 Since I've been at university, I must have averaged a fuck or more a day. Back at home, and firmly in the closet, the odd clandestine gay dating site meeting was the best I could hope for.
Now, life at college is giving me all the C & A that I could wish for. It seems everyone in this city wants to pitch and catch, if you get my drift, I'm surprised that I've slept …
I was the first in my uni flat to arrive and unpack. I thought fuck it, get ready, go out, have a drink and meet the locals, as they say.
Knowing of a few gay places in the city, I had to track them down. When I arrived the bar was in full swing, cute hot guys playing pool, older handsome guys mingling and the barmen flirting with every other drink order.
As the door slammed behind me a few heads turned and with them a few admiring smiles. Wanting to keep the attention I casually made my way to the bar and waited.
As I waited my turn for a pint, guys of every age wandered behind me and either pinched my ass or copped a feel. Man, I was loving the attention!
Then there he was, a stunner behind the bar. Dressed in a white vest top and those camouflage knee length cut offs with a nice outline of big cock, I made my excuses for others to be served before me so I could have this Wondercock serve me. He did and more.
Spending most of the night at the end of the bar with guys making general chit chat and buying me cheap drinks, last orders were called.
This was my chance. Wondercock was there again and to improve my chances I pulled out the little change I had. 'Is that all you got?' He asked. I nodded, a bit drunk. 'Then this is on me' he said with a smile.
Thank god I got a bit drunk. Before the bar closed, after a lock in, Wondercock had whipped me off upstairs and had me sucking him off before I could say my name.
In the passion of the moment, I sucked like I had never sucked before, some how 9in slid down my throat again and again – him pulling my hair back and forth helped.
Telling me to strip as he put some porn on, he gave me the biggest boner I ever had. Naked the guy had a body to die for, an ass as pert as a porn star, and that cock made me wet, still does.
Pushing me on to the bed and flipping me over on all fours he started to fill my ass, starting with his tongue.
To be rimmed by a guy taking control, and with stubble, almost made me cum there and then.
He slid under me so I was sucking him off as he fingered me. That was the only way to stop me screaming the place down with intense pleasure.
Fuck me! Normally I like a guy to suck me off but this time was different, if he could tease my ass the way he did with his tongue, I couldn't wait till he slid his cock up my ass. I didn't have to wait long as I took matters into my own hands, so to speak.
Putting a small amount of lube on – I like it rough you see – I positioned myself so that I could tease his huge cock with my ass, penetrating me just a little then pulling off.
Grabbing my waist he tried to push me down but I resisted and how he loved it, the thought of fucking me made him moan, just like me. Out of nowhere he swept my knees from under me so I was on my back, legs in the air and my arms pinned above my head.
Plunging in deep, stroke after stroke, I could do nothing to stop him as his cock hurt my ever expanding ass. Why would I, this was the biggest cock I've had? And I was enjoying every moment his cock went higher and higher.
I was starting to moan loud again with every thrust in and out especially when he took his cock out and slowly slid it in again, slow/soft, fast/hard. Wanting it doggy, I managed to turn and, fucking hell, he got better and bigger, I swear.
Stopping me moaning with one hand over my mouth, the other hand started to play with my ass. His cock was going at it as well, it was like being double fucked.
From then on I think he did me a couple of more times, each time I would take his cum on my face … yeah when I fuck I fuck dirty, I just can't help it.
That week, my first at uni, we fucked and fucked. But it was time to move on – it's such a big city here, there are so many cocks and so little time.