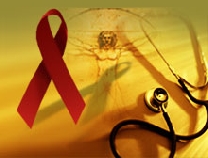 An extra £1 million is to be invested in an attempt to tackle the rising number of gay men and African people contracting the HIV virus in the UK.
The announcement follows statistics released by the Health Protection Agency (HPA) which revealed that the total number of adults living with HIV in the UK has risen in the past year, with almost 2,400 new cases diagnosed in gay men while black and ethnic minority people accounted for two-thirds of all new cases where ethnicity was reported in 2005.
The number of reports of HIV-infected black Africans who contracted their infection in the UK increased from 43 in 2000 to 182 in 2005.
Announcing the new funding, health minister Caroline Flint said that it would be used jointly by HIV and Aids charity the Terrence Higgins Trust (THT) and African HIV Policy Network to boost projects working to strengthen HIV prevention and reduce transmission rates amongst these most-at-risk groups.
"Gay men and African communities bear the brunt of HIV in the UK," she said. "The challenge is to tackle increases in infection rates by improving our targeting of these groups."
Rod Watson, deputy head of health promotion at the THT said: "More people are living with HIV in the UK than ever before so effective prevention work has never been more important.
"This extra funding will allow us to establish new projects to reach those already diagnosed with HIV as well as those at highest risk. The funding will also help us to tackle the stigma and discrimination which often affects people living with HIV."