David Gest Denies Being Gay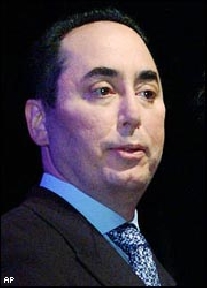 ITV's winter saviour to the network, 'I'm a Celebrity Get Me Out of Here' has led to a surprising amount of public sympathy for David Gest.
Despite his initial squawks of divadom when faced with the indignities of the jungle, the strange-faced 'Gesty' has turned out to be quite a trooper when faced with adversity and humiliating challenges.
Before boarding the plane for Australia, Gest was required to answer an insurance questionnaire about his mental and physical well-being.
He cited vertigo, nausea, hypertension, scalp tenderness, insomnia, dysphoria (a constant feeling of unease) and photosensitivity (that explains the constant shades). Gest also listed recurrent vomiting, anorexia and shingles.
In addition to all of that, there are the 11 different kinds of medication he must take to combat the constant pain he apparently suffers as a result of a series of alleged drunken assaults by Ms Minnelli.
It seems he also needs 80 regular injections to combat the nagging throbbing in his head, plus there's the bizarre issue of his chronic phonophobia (a morbid fear of the sound of his own voice). It's fair to say, it's a wonder he ever leaves the house.
Boy George said of Gest: "I'm quite sure he's a transsexual. Look at his photos – he doesn't have an Adam's apple,"
Everyone expected him to walk from the show when presented with the first challenge, but Liza's ex has faced creepy crawlies, reptiles and tropical filth with a manliness that's put some of the other male 'celebrities' in the shade.
Despite the dyed hair-plugs and love of musicals, he denied being gay when the blatantly queer fashion designer Scott Henshall asked him about his sexuality on last night's show.
Scott tiptoed towards the subject with uncharacteristic tact: "I've read rumours you were gay."
David replied: "Bring me one guy I've been with. If I was into it, I'd be proud of it. I have tons of gay friends."
"They said that because of my wife who I'm getting divorced from was…"
"A gay icon," Scott finished for him.
He also denied he had a collection of camp Hollywood memorabilia.
David said: "I never had a Judy Garland room. I never had a Shirley Temple room."
Earlier this year, David's former personal assistant Charles Beyer filed a lawsuit alleging the star sexually harassed him.
Beyer claimed David made a series of strange sexual demands, including telling him to dip his penis in chocolate fudge.
David's lawyer has dismissed the suit as a blatant attempt to extract cash from the star.