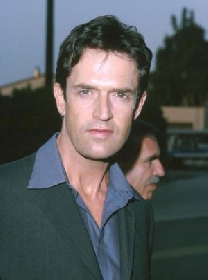 Madonna dropped her gay friends when she met hubby Guy Ritchie, suggests her one-time best mate Rupert Everett.
The elaborate thesp has been bragging about four decades' worth of shenanigans and high-jinx in his newly-released memoir Red Carpets And Other Banana Skins.
And in one section he describes how Madge wiped out her clubby credentials … er, forgetting, that her latest stuff couldn't be any more disco.
Rupert describes "the beginning of the end" for Madonna and her gay brother Christopher, who'd been inseparable since childhood.
He says: "Guy and Chris were from different planets, and in a way one's success relied on the other not being there. Also, Guy was not particularly comfortable with queens, and so, as the relationship between him and Madonna quickly deepened, it was a last call for a lot of the disco bunnies and club-mix queens that made up the fabric of Madonna's mantle.
"It was a surprise because Madonna came out of the womb blowing a disco whistle, but a whole aspect of her life was about to be hit by the delete button."
Rupert was pals with Andy Warhol and Bianca Jagger by the age of 17, later becoming exceedingly chummy with Julia Roberts, Sharon Stone and Donatella Versacre.
In the £18.99 memoir, published by Little Brown, he reveals his affair with the late Paula Yates here, waxing lyrical about her tiny waist and beautiful neck, adding: "According to Alan Parker, Bob Geldof had a dick so big he needed a wheelbarrow to carry it round in. He felt the unbridled job of a stallion cantering around a field of long grass."
The best bits here are the fabulously fruity ways in which he describes the stars he met along the way. Indiscreet yet affectionate, here's a couple of wordy pearlers …
BOB DYLAN: "He was like a pixie, scrunched up, his matchstick legs crossed, tendrils of smoke snaking from his mouth through the afro, like mist rising off the top of a jungle. He often wore a huge fur-trimmed parka, his head peeking from the shadowy interior of the hood, his cowboy boots clip-clopping like a puppet's legs underneath. He had beautiful hands, 20 years younger than the rest of him."
BEATRICE DALLE: "She was pretty and ugly. If you pulled back her hair, her head was the shape of a woodland elf's. Her mouth was large and she outlined it with a brown pencil. She was a brilliant girlfriend because all she wanted to do was roll you little joints, or sit around perched on you like a bird on a branch, watching the day pass by, eating crème caramels or lying in bed watching TV."
JULIA ROBERTS: "Julia was beautiful and tinged with madness. Sometimes she would rear up like an untamed filly, with flared nostrils and rolling eyes, at some invitiable lasso. She had a vein on her forehead that occasionally stood out. That was a sign not to make any fast moves. She could buck you. Like Madonna, Julia smelled vaguely of sweat which I thought was very sexy."
CAMERON DIAZ: "She was gangly and exhuberant, a tomboy with gazelle's legs, and good in high heels. She loved greasy burgers, didn't care that they made her spotty, and she wiped her hands on her jeans after she ate."
SHARON STONE: "Sharon's career was a 24/7 affair. She did not have to be on a sound stage to be filming. The world was her camera and the alarm clock was her clapperboard. She was aware how she looked from every pair of eyes in the room and she gave a bit of a close-up to every one of them. It was legendary stuff and I adored it."
ELIZABETH TAYLOR: "She had black, spiky hair and glorious jewels around her neck, no wonder she needed a wheelchair, the weight of the Burton ring alone probably warranted a Zimmer frame. She looked tiny, but when her eyes locked briefly with yours there was intense electricity. At one point she valiantly decided to get out of her chair to chat. A hundred arms shot out and pulled her up."