Gay Bakers Whip Up Success At Village Bake Off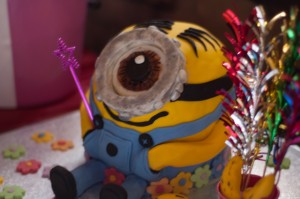 Sunday 23rd August saw the Village Bakers whip up a storm in the Gay Village as part of The Great Village Bake Off which was part of Manchester Pride's Superbia Festival. It was a truly spectacular event and the culmination of a huge amount of baking endeavour and talent, from camp cupcakes to rainbow cakes and rainbow bread the colourful array of magnificent cakes saw the Pride Festival start which sugar high.
Hosted by Manchester's own Drag Queen Misty Chance who was excited to be hosting this year for the first time and said, "These types of events give the LGBT community a wonderfully warm dimension and demonstrate that it's not all about clubbing and getting drunk." Misty Chance wasn't the only honorary Village Baker, the contest welcomed this year's celebrity judges, Bethany Black and Howard Middleton.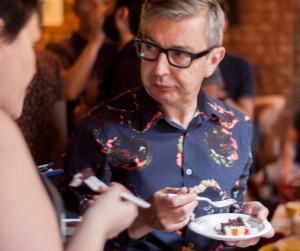 Howard was first brought to our screens in the fourth series of The Great British Bake Off where he made headlines by being the victim of custard theft! Since then he has appeared at numerous food festivals around the country and written a cook book all about gluten free baking.
Bethany is a stand-up comedian from Chorley who has recently been seen starring in Channel 4's Cucumber. She is famed for being the first Transgender actress playing a Transgender role and is soon to seen staring in the BBC's Doctor Who.
The event attracted over 150 spectators, packed tightly into The Molly House whilst the judges sampled and deliberated over 40 entries. The cakes themselves were truly awe-inspiring, thinking outside the box with a huge amount of effort from each competitor.
Kevin Sargent, chair of Village Bakers said "The effort and ingenuity which had gone into the entries was immense. Howard Middleton commented that he was truly impressed with the baking talent in the LGBT community. Whilst Bethany added that she felt it was wonderful to see the LGBT community come together at such a diverse event and all in aid of the Manchester Pride Community Fund."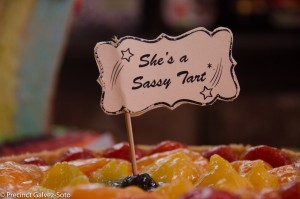 The winners of the Great Village Bake Off 2015 included Best Savoury Bake: Will Morriss for his impressive Rainbow Bread, Best Sweet Bake and Best in Bake Off Winner went to Bruno Karasz for his creative Lemon and Goats Cheese Tart.
The Great Village Bake Off raised a total of £241.56 for the Manchester Pride Community Fund, this was only possible with help and support of local businesses including; The Molly House, Oscar's Bar, Delicatezee Bar, The Co-Operative Food, Manchester 42 and Moodybear.com.
Paul Duffy, a member of the Village Bakers and general manager of The Molly House continued, "I was delighted that the Great Village Bake Off was a tremendous success with a varied and astounding range of imaginative bakes on offer. The gay village demonstrated fantastic support and interest in this fundraising event, which showcased the work that The Village Bakers do as an inclusive community group. Roll on Great Village Bake Off 2016!"
Check out Village Bakers on Facebook: www.facebook.com/villagebakers
Twitter: @villagebakers    E-mail: villagebakersmanchester@gmail.com
Comments via Facebook
comments