The Irrepressibles: Nude – live in London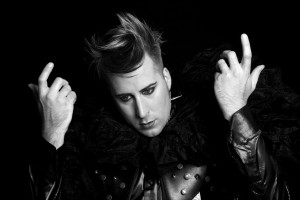 homo-iconic
@ The Forum, Kentish Town
 The Irrepressibles are to perform their acclaimed show Nude for the first time in London on Wednesday 19 November.
The performance will bring together The Irrepressibles three Nude EPs – Nude: Landscapes, Nude: Viscera, and Nude: Forbidden – for the very first time, creating a moving and challenging visual and audio performance.
Jamie Irrepressible says: "This performance will bring back to London the visual and sonic flamboyance that has been missing from UK music for so long.  We look to describe an emotional landscape that explores our sexuality."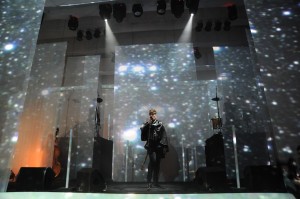 In 2014 YouTube caused controversy by placing an age restriction on The Irrepressibles single Two Men in Love.  Jamie adds: "I am not afraid of making a political statement.  It is a normal and beautiful thing for two men to love and enjoy each other."
Nude – Live in London promises to be a raw, emotional and magical performance, blending orchestral, electronica and art.
The Irrepressibles are an art-pop performance band led by artist composer vocalist and multi-instrumentalist Jamie Irrepressible.
Their latest album, the homo-iconic record Nude (2013), fused modern electronica and orchestration with a dark retro aesthetic, and has expanded the band's international fan base to the Americas, Eastern Europe and Asia with its boldness and beautiful honesty.  Nude was described by The Independent as "an act of bravery in a cowardly world" and applauded critically worldwide.
The Irrepressibles – Two Men In Love
https://www.youtube.com/watch?v=QImH6snSN-g&index=3&list=PLVAVyE_FR3X2uhskAZYoS8ssejPx_p7Dw
Comments via Facebook
comments