Olly Murs – 'Never Been Better'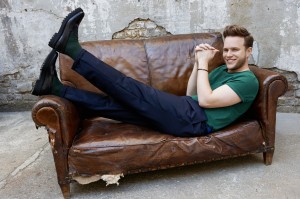 Olly Murs, one of pop music's biggest and most enduring stars, releases his eagerly anticipated 4th album 'Never Been Better' November 24th on Epic Records. Driven by the funk guitar swagger of first single 'Wrapped Up' (featuring Travie McCoy), this is the sound of an artist at the very top of his game.
 With three multi-platinum albums, four number 1 singles and countless sold out arena tours under his belt, Olly Murs steps back in the ring and comes out swinging on his most impressive album yet. Highlights are many and include the classic soul of 'Let Me In' written by Olly and Paul Weller, the addictive pop of 'Up' featuring Demi Lovato, the straight ahead romance of 'Beautiful To Me' and the Ryan Tedder gem 'Seasons'. Most of the songs are Olly Murs co-writes.
 "I know I say it every time I make a new album but it's true, your experience grows, your outlook changes," Olly admits. 'Never Been Better' features the best vocals Olly has ever recorded while his songwriting sparkles. There's a real sense of growth throughout these grooves, of an artist reaching out and grasping new and broader horizons with both hands.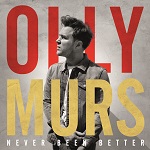 "With every album, you take more risks," Olly says. "I'm 30 now and I was 26 when I did the first album. It's been two years since 'Right Place Right Time' – though it doesn't feel like it. So this is me, two years on, and I think the new record reflects that. I think this album is my 'I mean it' album. It's time to come out of my shell and get a bit more serious."
 Olly Murs has literally never been better. And that's the truth.
Comments via Facebook
comments