Online gay art with Character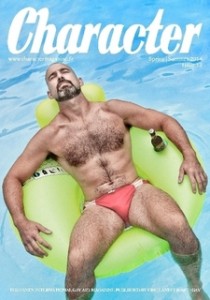 CHARACTER is a fancy international gay art magazine about images, emotions and the stories they tell and with this issue celebrates its third anniversary.
Featuring more than 90 artists and contributors, over 340 pages, Character is the first international Gay Art magazine free online and entirely focused on gay photography and art.
This issue features… amongst so much more; bears, boys, sailors and host of other images you just don't want to miss. With more than 110,000 readers worldwide, this magazine is one of the first truly international showcases for gay artists.
CHARACTER Issue 12 Spring|Summer 2014 available now
www.charactermagazine.fr       or the ebook edition on sale at: www.lulu.com
Comments via Facebook
comments