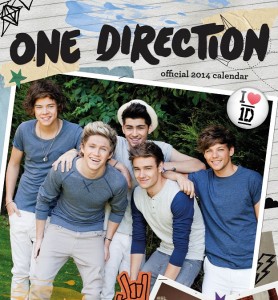 According to the people in the know, Uber sweeties, One Direction have the best-selling calendar for 2014, squeezing  perennial fave, and dear old pensioner, Sir Cliff  Richard into second place.
There is nothing nicer than having a photo on the wall of your favourite piece of crumpet to start the day off right, and indeed, if anything can get you going of a morning then a half-naked hero fits the bill perfectly. This also works on a night-time too if perhaps you are needing extra inspiration to fill your nocturnal… err… emissions.
For those who haven't yet purchased your 'year of dreams' (as I call my highly erotic calendar) might I suggest that you take a look at two real heroes of 2013 who have calendars out at the moment.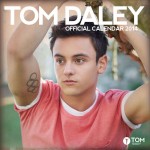 That loveable cutie, Tom Daley, has a fabulous selection of images covering his 12 months and with his declaration that he is in love with a man we can all at least dream that 'it could have been me.' Some applauded his bravery, some his good sense, while others just love his smile which, as my mother said, "Was to dive for". She thinks she's a wit. Of course, the fact that we'll be seeing even more of him when Splash! returns to our TV screens later this month might see a run on his very reasonably priced calendar.
Buy the calendar at: http://www.amazon.co.uk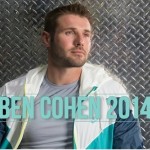 Meanwhile, ex-rugby God, Ben Cohen just becomes more and more the man dreams are made of. He's not only f**king gorgeous, he has proved time and time again that he is 'one of us' even if he doesn't sleep with guys. His support for gays has become legendary, even saying during his appearances on Strictly Come Dancing that he'd like to have danced with Robin Windsor (the only out gay dancer on the show) indicates he is unafraid of what others might think and is definitely on message.
You can order the Ben Cohen 2014 Calendar online http://www.standupfoundation.com/ and every purchase of Standup branded merchandise benefits the anti-bullying work and grants of the Ben Cohen Standup Foundation. You can also watch a video of 'The making of the calendar', which has our hero stripping down to his lovely skivvies… don't you just love him?
Comments via Facebook
comments