Project 5000 kicks off with National HIV Testing Week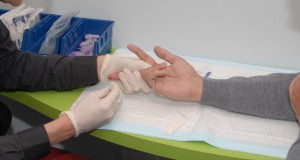 Dean Street at Home is encouraging gay men to order a free, home HIV test to help them reach their target of distributing 5000 testing kits this National HIV Testing Week.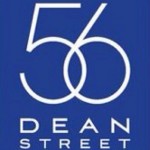 Project 5000, run by Dean Street at Home, encourages people to test for HIV by ordering a free, home HIV test through its website www.deanstreetathome.com    The service is designed for gay and bisexual men who want a convenient and discrete HIV test delivered straight to their door.
Alarming research published by the Health Protection Agency (HPA) revealed that the vast majority (82%) of all new HIV infections among gay men are transmitted by men with undiagnosed HIV. "We know that a huge number of people infected with HIV don't know they have it. It's therefore crucial that we encourage gay men to test regularly for HIV.
For some people the option to order a test which is delivered discreetly to their home address is more appealing than visiting a clinic", said Dr Alan McOwan, Lead Clinician at 56 Dean Street which runs Dean Street at Home. Dr McOwan went on to say, "we urge every sexually active gay man in the community to take part in Project 5000 this National HIV Testing Week to help reduce the spread of HIV." National HIV Testing Week runs from 22nd – 29th November 2013, leading up to World AIDS Day on 1st December.
The Dean Street at Home service has been running since November 2011 and has already despatched several thousand testing kits. To find out more about Dean Street at Home, or to order a free home testing kit to an address of your choice visit www.deanstreetathome.com
Comments via Facebook
comments