GET PASSIONATE FOR HIV ACTIVISM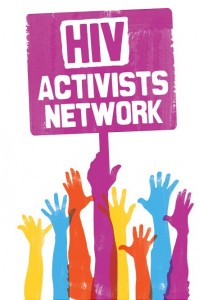 NAT (National AIDS Trust) is looking for people to join its HIV Activist Network – and will be promoting the group at London Pride this year.
The HIV Activists Network is a virtual group of individuals who are passionate about the rights of people living with HIV – and want to campaign for change.
The group brings people together and provides the tools and information they need to take direct action on issues affecting the lives, rights and well-being of people living with HIV and communities at increased risk of HIV.
Susan Cole, community engagement officer, said: "The Network combines people's voices – the more we have the louder they will be."
NAT's current activist campaign is calling on local authorities to announce their plans for improving HIV testing in their area. By emailing the request to their local councillors activists are holding to account the people who are now responsible for the commissioning of HIV testing.
There are no rules or restrictions on who can join the network – it's open to anyone who wants to get involved and make a difference.
Susan Cole, community engagement officer, said "Some people may shy away from the term 'activist', thinking they'll need to be loud, visible, and knowledgeable on complex subjects.  But with the HIV Activists Network, you don't need to be any of these things. All you need is a desire to bring about change."
NAT will be marching in the front section of the London Pride parade on 29 June 2013, asking people to get passionate for activism.
If you would like to join NAT on the day please contact suzi.price@nat.org.uk or on 020 7814 6733.
www.lifewithhiv.org.uk/hiv-activists-network
Comments via Facebook
comments