EDINBURGH FESTIVAL FRINGE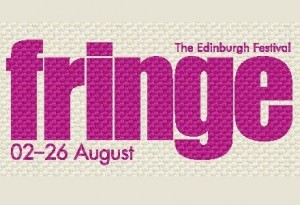 The Edinburgh Festival Fringe is back for 2013. Bigger, better and brighter than ever before with an emotional rollercoaster of a programme.
Get carried away, be inspired, have a blast, cry your eyes out; all of these experiences and more are awaiting audiences this year at the world's largest arts festival. With so much to see and do, time is precious, This year sees 2,871 shows performed by 24,107 artists in 273 venues across Scotland's capital city. The number of shows is a 6.5% increase on last year's programme.
As always, gay performers are drawn to the madness that is the Fringe and a few we point you in the direction of are: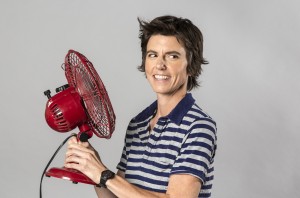 US comic Tig Notaro makes her UK debut at this year's Edinburgh Festival for just 15 nights. She brings her show 'Tig Notaro – Boyish Girl Interrupted' to the Gilded Balloon Nightclub from the 12th -26th August. Last year in Los Angeles, Tig Notaro made a seemingly nonchalant detour in her stand-up routine to announce that she had breast cancer,  just days after being diagnosed.  Her blend of humour and matter of fact approach left  comedy fans riveted, many in both tears and laughter.  This set was recorded, and became Tig's sophomore album Live (as in, want to live, not perform live).  Live encompasses the previous four months of Tig's life leading up to that night.
The juxtaposition of career highs like never experienced before with personal lows that many human beings may never experience in a lifetime. The album sold over 100,00 units (as the jargon goes), which is unheard of for comedy albums these days. Her popular podcast Professor Blastoff has also garnered Tig a great deal of attention, recently peaking at #1 on the iTunes Comedy Podcast Chart.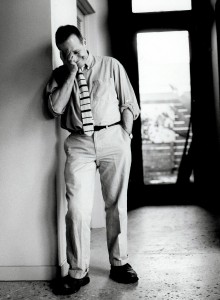 After the previous sell-out success of AN EVENING WITH DAVID SEDARIS his universally acclaimed show at the Edinburgh Fringe Festival in 2011 and 2012's David will perform a return season at Edinburgh's EICC venue for just 8 nights from 17th – 24th August.
With sardonic wit and incisive social critiques, David Sedaris has become one of America's pre-eminent humour writers. The great skill with which he slices through cultural euphemisms and political correctness proves that Sedaris is a master of satire and one of the most observant writers addressing the human condition today.
David Sedaris is the author of many bestsellers and his new book, 'Let's Explore Diabetes With Owls' was released this April.                             (photo: Anne Fishbein)
Home-grown talent comes in the form of Zoe Lyons who performs her POP UP COMIC show at the Assembly Rooms, 2nd-26th August. The show is an energy packed, combination of the silly, physical and the satirical.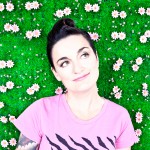 Zoe has taken a long hard look at the big issues of the day, binned them and focused her attention instead on some really important stuff. Why are there so many one-footed pigeons and motion sensitive air fresheners in the world? At a time when comedians are falling over themselves to get on telly Zoe has a few cautionary tales. Ever wondered what it is like to be the thickest contestant on University Challenge or what it feels like to be upstaged by a disabled dog on daytime TV? Zoe does and she isn't too proud to share.
www.edfringe.com
Comments via Facebook
comments