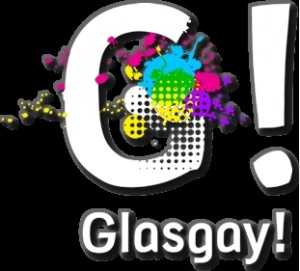 Scotland's annual celebration of LGBT culture. 
Festival runs:  9 Oct – 9 Nov 2013
Founded in 1993, with appearances by Sir Ian McKellen and Rhona Cameron, Glasgay! celebrates its TWENTIETH ANNIVERSARY in 2013.  The central theme to the programme will be "LEGACY".  We will celebrate the particular legacy that gay, lesbian and transgendered artists have made to the festival.  We also note the progress of LGBT Equality and the emergence of our artists from the artistic side-lines to mainstream success and visibility.
Under the stewardship of Producer, Steven Thomson, since February 2004, the festival has grown in reputation, strength and quality.  The festival receives regular public funding from Creative Scotland and Glasgow City Council both of whom recognise the importance of the festival in commissioning new theatrical work by leading Scottish artists. For the 2013 festival we have commissioned a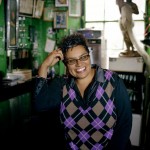 number of new works by leading Scottish artists:   From Jackie Kay MBE, a brand new musical, THE MAW BROON MONOLOGUES (2013); from Stef Smith – CURED; and from Martin O'Connor and Donna Rutherford – MOTHERSON.
Photo: Mary McCartney
OTHER HIGHLIGHTS OF OUR 2013 PROGRAMME, via partner organisations, will be as follows:
19 Oct:  THE WIZARD OF OZ with the Royal Scottish National Orchestra – the movie with live orchestra and the whole, enchanting score in full orchestral Technicolor. For "friends of Dorothy" and all the family.
10-12 Oct: THE GATES by Rachel Jury – a dramatized musical inspired by the infamous London women's club The Gateways.  (Venue: Classic Grand Cinema)
15-16 Oct:  HANDEL'S CROSS – Theatre North's new show which mixes gay fetish and theatre in an exhilarating take on the musical and personal life of the composer of MESSIAH.  Following on from the award winning BILLY BUDD SAILOR, and NAKED HOMO.  Theatre North are Martin Lewton and Andrew McKinnon.  (Venue: CCA)
28 Oct- 9 Nov:  KILLING ME SOFTLY by John Binnie –a powerful story of two lonely individuals, a gay boy and a straight girl, set in the early days of AIDS. Clyde Unity Theatre toured KILLING ME SOFTLY extensively to community and theatre audiences after it was first performed at the Edinburgh Festival Fringe in 1987. This new production is in association with the Scottish Youth Theatre.  (Venue: SYT + Community Tour)
31 Oct:  SCOTTEE  – L'Enfant terrible of the London live art scene, Scottee is a 27-year-old provocative performer, broadcaster, director and writer from Kentish Town, North London. He is currently an associate artist at Olivier award winning company Duckie and the iconic Roundhouse. His work references broken limbs, police questioning and the loss of hundreds of pairs of high heels.  He has a brash, naff and obnoxious approach to light entertainment and art, leaving audiences elated, confused and covered in glitter. He has performed at the Barbican, Royal Opera House, Tate Britain, Roundhouse, ICA and the Royal Festival Hall.  (Venue: The Arches)
The full festival programme will include a FILM PROGRAMME, COMEDY, CLUBS, VISUAL ART and TALKS AND DEBATES and will be announced in late July 2013.                                                                                                www.glasgay.com 
Comments via Facebook
comments