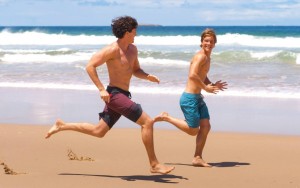 As France celebrates the country's first gay marriage, the team at Cheapflights has compiled a list of the best up and coming gay wedding destinations from around the world. 
Montpellier, France (legalised 2013)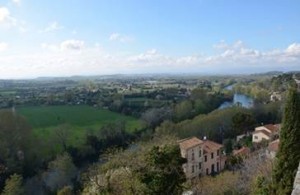 Often dubbed France's unofficial capital of gay culture, Montpellier offers couples a beautiful wedding destination on the southern shore of this romantic European country. Situated along the Mediterranean Sea in the Languedoc-Roussillon region, Montpellier has a vibrant arts scene and a young vibe. From wandering among medieval architecture to taking in a show, couples and wedding guests won't be at a loss for cultural experiences here. The city's sunny, Mediterranean climate and its proximity to some of France's finest vineyards don't hurt either.
Fly from London Heathrow to Montpellier from £241 per person
Rio de Janeiro, Brazil (legalised 2013)


Gay marriage is only legal in some parts of Brazil, but the state of Rio de Janeiro officially invited gay and lesbian couples to walk down the aisle inside its borders this year. The people here know how to celebrate. Known for its colourful carnival festivities, mountainous scenery and famous landmarks like Ipanema Beach, Sugarloaf Mountain and the Christ the Redeemer statue (one of the New Seven Wonders of the World) atop Corcovado Mountain, Rio de Janeiro offers plenty of experiences for wedding guests. And you can be sure they're prepared to host a wedding celebration; after all, the city is preparing to play host to athletes and spectators from around the world during the 2016 Olympic Games.
Fly from London Heathrow to Rio de Janeiro from £490 per person
Queenstown, New Zealand (to be legalised August 2013)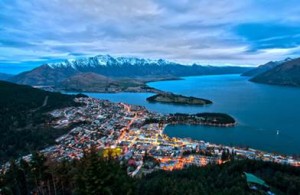 Gay marriage won't officially become legal in New Zealand until August 2013, but Kiwis are already prepping for an influx of tourism from same-sex couples as the country because the first in the Asia-Pacific region to officially legalize same-sex marriage. Already one of New Zealand's most desirable wedding destinations, Queenstown is a four-season town offering spring flowers, summer warmth, fall foliage and a winter wonderland. Indoor and outdoor wedding venues are plentiful and its reputation as a resort destination means it's accessible and ready for plenty of visitors — including wedding guests.
 Fly from London Heathrow to Queenstown from £975 per person
Saba, Dutch Caribbean (legalised 2012)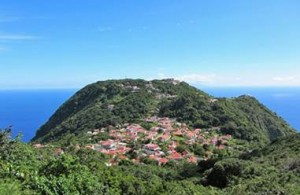 The number of tourists flocking to this tiny island in the Dutch Caribbean has increased dramatically since gay marriage was legalised here last year. Though the Netherlands was the first country in the world to legalise gay marriage, officials gave the country's islands some added time to integrate the law. But Saba has long been considered a gay-friendly destination — an approach that paved the way for its newfound popularity as a hot spot for gay and lesbian weddings. Secluded and peaceful, the island is known for its scuba diving, hiking, nature experiences and friendly people. Saba offers plenty for adventurous couples and is perfect for any pair that wants to exchange vows away from the hustle and bustle.
Comments via Facebook
comments