LOVERUSH UK FT. BRYAN ADAMS
Tonight in Babylon
5th March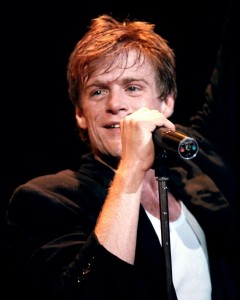 Celebrated house duo Loverush UK team up with (allegedly) bisexual rock star Bryan Adams to create this future club classic. Armin Van Buuren, Ferry Corsten and Benni Benassi have all championed this one, and it's already set to zoom straight to the top of the dance charts. The powerful blend of Bryan's signature vocals with Loverush UK's killer beats makes this a sure-fire winner.
Contact: chris.latham@umusic.com
BELLERUCHE
Stormbird
26th March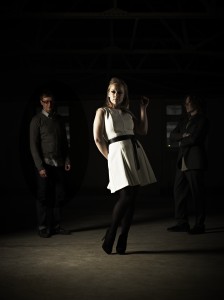 A three-minute, dual vocal-line, tempo-shifting oddity, Belleruche's latest single draws from the same cabinet of musical references as their earlier work, but moves into newer, riskier territory. Clipped drums and swells of looped feedback make this a darkly distorted pop song. Its sub-bass impetus grabs your attention and runs away with it, suggesting great things to come from upcoming album Rollerchain.
DAMN JAMMAGE
She Drowned
19th March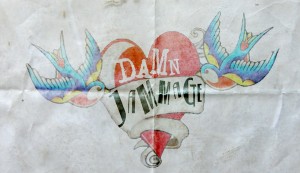 Having made their name demonstrating a bizarre mix of melodious punk-folk and explosive oddball blues, this release sees the band once again defy convention. Bouncy, whiskey-soaked and gothic all at once, this single is led by the bone-shattering baritone of Danny Rapscallion, with contrasting angelic vocals from singer/pianist Jasmine Daniels.
STOOSHE
Love Me
5th March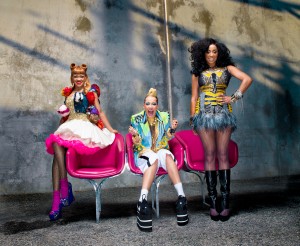 Subversive pop minxes Stooshe prove they're still as filthy as a darkroom in Vauxhall with their latest single 'Love Me'. Replete with aggressive cool, defiant sass and a delicious hook, 'Love Me' is tight and naughty. Rapper Travie McCoy (of Bruno Mars' 'Billionaire', but don't hold it against him) adds a burst of masculine energy to offset the onslaught of female mischief, but frankly the girls shine with or without him.
Comments via Facebook
comments