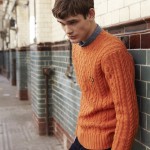 Keeping stylish and warm
Lyle & Scott Vintage collection continues to be influenced by youth indie sub-culture whilst mixing preppy elements with classic themes from the brands history. This season offers the strongest and most diverse knitwear collection to date; traditional Aran and cable knits have been reworked and re-imagined in vibrant colours to bring these classic styles up to date.
---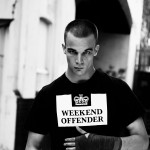 Offended!
With 'This is England 86' series on TV at the moment, we thought it would be perfect timing to showcase Weekend Offenders latest collection which has a strong influence of the 1980's punk/skinhead movement evident in the styling.
£25
---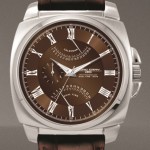 Dual Time
With an elegant square case shape and sleek round dial, the new JG1040, is a sure attention grabber. The unique design displays 24 hour dual time and retrograde calendar, making this the ideal companion for the frequent traveller or those in need of keeping on track with another time zone. Comes in a choice of different straps to suit your personal look.
£280-£295
Comments via Facebook
comments