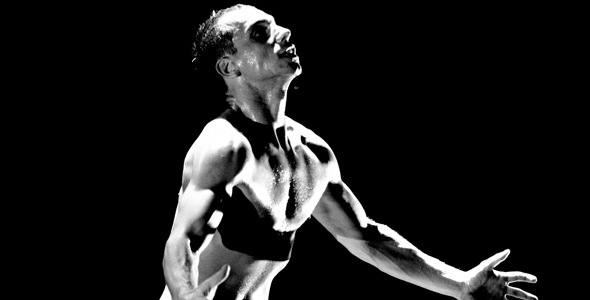 Following the success of queer physical theatre company Tmesis Theatre's spring 2010 tour of their biggest and most innovative collaboration to date; The Dreadful Hours – the all gay company is delighted to announce that more dates have been added to their itinerary.
A painfully funny dinner you can't afford to miss. The Dreadful Hours is a darkly comic, physically charged drama that exposes the quiet disintegration of love's first flourish through one couple's relationship. What happens when one hour's dinner can seem like years, yet years seem to pass in a heartbeat?
Combining Tmesis Theatre's trademark physicality with new writing from acclaimed Northwest playwright Chris Fittock, this wonderfully inventive production will change the way you see yourself and your relationships.
Tour Dates
Rose Theatre, Edge Hill University – 30th September
The Carriageworks, Leeds – 6th October
Gulbenkian Theatre, Canterbury Festival – 25th October
PS2, University of Hull, Scarborough Campus – 27th October
The Junction, Cambridge – 24th November 2010
The Civic, Barnsley – 1st December